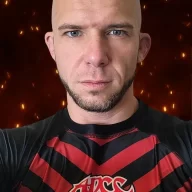 Sweeping Shadows From Dreams
FASTLANE INSIDER
EPIC CONTRIBUTOR
Read Fastlane!
Read Unscripted!
Speedway Pass
Jan 14, 2013
4,702
27,010
Our kid is 15 months old and requires a lot of attention. I give that time and attention, but I do so at the expense of working on my business. So we are considering trying daycare one or two days a week. We even found one less than a mile away. Nice facilities. Good reviews. Structured developmental programs. Just one problem...
Sample Meals:
(Menus change weekly.)
Breakfast:
#1 - Honey Graham Squares, Cereal, Pears, Milk
#2 - Pancakes w/ Syrup, Pineapple Bits, Milk
#3 - Cinnamon Toast on Whole Wheat**, Apple Slices, Milk

Lunch:
#1 - Spaghetti with Meat Sauce*, Tiny Sweet Peas, Peaches, Milk
#2 - Cheeseburger on Bun*, Tator Tots, Baked Beans, Milk
#3 - Chicken Pot Pie*, Carrots, Apple Slices, Milk

Snacks:
#1 - Tortilla Chips w/ Cheese Sauce**, 100% Juice Fruit Punch
#2 - Orange Wedges, Pretzels, Water
#3 - Oatmeal Cookies**, Grape Juice
*Child Nutrition Label/ Child Care Recipes from USDA's CACFP
** Whole Grain Products
For me that menu is a big
HELL NO!
I'm not here to judge others for their food choices. You're all big boys and girls and you can choose for yourself. In my house we eat whole foods. Organics. Gluten free. Sugar free. When we had cats, they ate healthier than 90% of the American population. But the daycare centers I've looked at all follow the same USDA approved program which basically says "fill 'em full of wheat and refined sugar and call it a day!"
So what is the solution? Do I just hire in-home care? Do all childcare centers have to follow USDA guidelines? Isn't anyone solving this problem??? To me the sample menu above looks INSANE not to mention an early start toward a life of food addiction struggles coupled with a constant battle against obesity. The thing is, this menu is similar to other childcare menus we've looked at and my short Google search suggested that you'd need an act of god to change it.
For those of you with kids who have restricted diets, how do you deal with this?