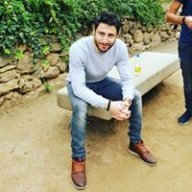 Bronze Contributor
Read Fastlane!
Read Unscripted!
Hi guys,
I am not an active member, I did have an account but when you are too busy failing to succeed you do not have the time to be on a forum a lot. The reason I am writing this is to help others if I can, and to show
@MJ DeMarco
that another life has been saved because of him and his books. While I just read the second book
Unscripted
, for me it is the first book that still boils my blood even today after all 6 years. And I mean that in the most positive way. And while I had both books digitally, I ordered both in paper just because I loved them so much.
So my story. The start of the story you can read in the introduction part. The second part is this:
After I read the book The
Millionaire Fastlane
at an age of 25 I started to execute. And with execute I mean I was so childish that I immidiatly starten companies without second toughts or even knowing anything about the business I was getting into. When I look back at what I created in my first 3 attemps I always have to laugh. I can not believe it was me on such a low level of understeanding anything actually. But that is what process does with you. No matter how low you start, process makes you a different man at a completly different level.
So what about me than? Well At the moment I have bicycle company in a niche where I do not have competitors (yet). I excpect some attempts soon which will fail. Why? I build a brand that knows no other. Except from the apple stores (when a new Iphone comes out) I do not know a nother store that has waiting lines in front of the store like mine. So what did I do?
At age 28 I just failed an internet business that was promising big things. But at the end it failed. But I was so close I could smell it. After that I broke down, got depressed. My girlfriend left me. I was a 28 year old loser with a long list of failures and 0 succes. Still I was not planning to get a job. My father was fixing old bikes from scrap and selling them to students from his backyard. He was making 2000 euros a month and it was enough for him. Because I did not want a job I went to work with him a little bit just to get by and to buy some time for my next fastlane project. What I did not know was that there was a hidden opportunity right before my eyes. It took me 6 months to see this opportunity, but with a long list of failures I knew this one could make money even if it would be small amounts. After 8 months I started talking to the few costumers my dad had. I started getting good at fixing bikes. And after a few more months I started to get happy costumers. And by that time I knew there was a market for what we were doing. I also realized something else. I was not good online (like MJ) and god knows I tried!!! But I was really good Offline.
The city I live in has 12.000 new exchange students every year. And they all needed an affordable bike. So what did I do? I took the lessons from my fathers backyard an after 6 months of thinking, planning and constructing the brand I started a second hand bicycle store designed for this group of people. From where I was coming (an income just enough to pay the bills) a normal salary of 2000 euro a month would be a great succes in my book. But I was wrong. You see, this time I was wrong the other way. My succes would be legendary! I worked my a$$ off 10hours a day for 6 days a week hoping I could pay the bills the first month. And I did, I made a 1000euro profit that first month. I was so happy with the profit, for me it was a big amount of money. The second month I had exactly 2000 euro profit. I could not believe my luck. Such money was huge for me. And then in the third month....the word got around and whitout any advertisement, my costumers were extremely happy with the concept, product and the service I provided. You will not believe this but the third month my company exloded! I made a profit of 30k and because it was the start of a new schoolyear everybody needed a second hand bike. I was sold out for months, I had a waitinglist of 30 days and I worked my a$$ off to keep up. The company became something beautiful, I had created a brand where people only wanted my product and not someone elses. Till this day my store gets good profits and it wants to grow. So I went from 900euro a month to an average of 20.000 euro a month in a years time. And while this company is slowlane I am not. My next plans are to franchie the shit out of this and make it a national brand and therefore fastlane. I know at least 15 cities in the netherlands where this would work 100%. After that I probably sell everything or just keep going. But the work I do now is pure passion. I do not have a boss or an alarm clock. I take 3 weeks off if I want to (just did actually) and It does not hurt at all.
What I wanted to share is that the process is the longest part of the road. And it is not easy. It will rule out EVERYONE that is trying and will be left with the ones who are goint to succeed or die trying. Once you are on a point that you can brake the tides that bind (MJ's quote) things go fast. And while you might have tought 10k is a lot of money before, it becomes small change after that. I make in a month as much money as an average household in the Netherlands in a year (including the one friend that gave me the
TMF
book).
And all of the sudded people take me seriously. They believe my fastlane preaches and want to be in business with me. Ow btw. The internet business that failed when I was 28? It is now in hands of a few online millionaires who are going to make it really big this upcoming year. And while I am not waiting on that, it will probably make me twice as rich with passive income since I only have a 25% stake in it and am not going to work on it anymore.
This is my story in short. What you do not read is the sleapless nights I had, the stress and the hunger that comes with it. The people that give up on you. My parents started thinking I am a crack junky because I was not getting a job but was working on projects to make a real difference. The challanges that make you think you are a 1000 years away from succes. But with hard work, failures and learning from them, you can go a long way. My failures cracked a door open to new opportunities, and they brought me in line with a seed that needed planting. I excpect to be a millionaire in a few short years.
If I can help anyone I will. It is the least I can do after what MJ and this forum has given me.
Regards,
Arthur Redline
Last edited: