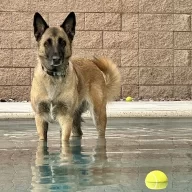 Legendary Contributor
FASTLANE INSIDER
EPIC CONTRIBUTOR
Read Unscripted!
Summit Attendee
Speedway Pass
User Power
Value/Post Ratio
471%
Jul 25, 2007
8,707
41,007
On more question

@biophase

- As for your product AAA, why would you not sell it at-cost, recoup the money and invest in something innovative? This is another of my strategies. A fad product is fine - as long as you ensure that you can get out at-cost. Here is how the math works:

You find a AMZ perfect product with not much competition.

You buy product for, lets say, $10,000

You profit about $6000 after giveaways. You got $16,000 in the bank

Now you buy product again form $10,000

You profit another $6000. You got $22,000 in the bank.

You enthusiastically buy product for another $15,000 thinking you are gonna bank even more.

Competition hits. Prices are driven down. You see that the herd has caught on to this product and the sheep are coming your way. But, you know that you can ALWAYS sell out your stock at-cost (because of the obvious price advantage).

So you sell out at a slight loss or at cost. Lets say you make back #13,000. So in total you now have #25,000 in your bank account (you started with #10,000). If you can find a product with enough sales velocity to achieve all of this within 6 months, you are effectively multiplying you money 2.5 times in 6 months.

Now you try to find another product that you can repeat this with. And, also, in-case you want to make innovations/improvements to the same products and enter the field, that is also possible!

Ttis is the strategy I am following right now. And don't get me wrong - this will not be a lasting business. It is a form of hustle until I have a big enough warchest to create an actual sustainable business.
You are assuming that you can sell AAA at break even. Dropping price won't do much if you can't get onto the first page. If you have no differentiation or brand, someone else will match your break even price to and then what would you do? My point is that with these types of products you will work your butt off to sell them. I'd rather work on them before and have an easier time selling them.
If you do it correctly you hopefully won't ever get to the scenario where competition hits and prices are driven down. If the herd has caught onto your product and you have done it correctly, you would still be in the game at a higher price. How did the herd catch you if you have differentiated? Did they pay $1000 for a new mold? or did they just ask your supplier to make then some of your product because your product wasn't really yours?
I'd rather spend $10,000 and make $10,000 on it and have it be a lasting product. I don't like to delete any listings.