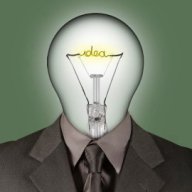 Heavy Industry helped me achieve overnight results
FASTLANE INSIDER
EPIC CONTRIBUTOR
Read Fastlane!
Read Unscripted!
Summit Attendee
Speedway Pass
User Power
Value/Post Ratio
361%
Oct 7, 2019
2,061
7,436
Of course you do. That's what everybody wants right? At least everyone on this forum.
Sales means money. Business is about making profit.
So sales is what we're here for right?
Well, I'm reading this book that
@SEBASTlAN
recommended. 12 Months To A Million Dollars by Ryan Daniel Moran. And he's got this little line on page 68 that got me thinking...
Which is more important?
Do you want to get
sales
? Or do you want to get
customers
?
Too often people come in here asking questions like what product should I sell or what skill should I learn?
Rarely do people come in here and ask who can I serve?
No matter how many times
@Andy Black
patiently attempts to adjust their worldview, it keeps happening over and over. I swear he has the patience of a saint.
If you focus on customers, everything else in business becomes easier. You will build a business that makes people happy. You will build a business that cares about delivering on the promises you're making.
And your customers will tell other people. And those people will become customers. And they will tell other people.
That's the best kind of marketing. Credible AND free.
If all you are is an old school salesman looking to make a sale, people aren't talking about you. People see you coming a mile away.
Sure you can still make a living. Maybe you can even get rich in time.
Focusing on customers gives you power that those others don't have.
And now I'm realizing, even though I've built serving customers into both my business's DNA, this little line in this one book made me realize all these other ways that I am not focused on getting customers.
For example, in my e-commerce business, we are great at answering the phone, responding quickly, answering questions, making excellent recommendations tailored to what you need, sending out timely quotes, closing the business, fast delivery, checking in to make sure things are working well.
And then throwing your email on a list and letting you know about a deal once a quarter that may or may not even be tied to the types of products you previously purchased
And that last one really falls flat doesn't it?
We make such a great first impression, where other companies in our space just treat you like a digital transaction. We do stand out. We do get repeat business. Our average order size continues to grow, as does our repeat sales every month.
But I still feel like we get a little lucky when people come back to us.
And I don't know that anyone ever actually recommends us to other people. I'd be surprised to find out that it happens more than a couple times a year.
Going forward, I want to find a way to get more customers. Nurture more customer relationships in my e-com business.
I took over a business that did a little more than million the prior year. Last year it did 1.6. This year my goal was to hit 2. And I was happy with that.
Until 2:30 a.m. today.
When I realized that there's no reason we can't hit 10 million inside two or three years. We just need "all the customers".
As long as we get truly laser focused on customers, not sales, that shouldn't be a problem.
Because no one else in our space is really focused on them.
I hope this helps someone today.
Last edited: