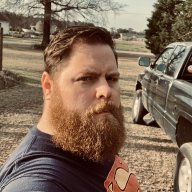 In thine hand is power and might.
FASTLANE INSIDER
Read Fastlane!
Read Unscripted!
Speedway Pass
Happy 9:44pm EST Fastlaners -

Short version, I'm a couple of months out from a product launch, and about a year ago I began reserving domain names, social media pages, etc. For reasons I could only chalk up to ignorance, I have my domain hosted on WIX with their online store subscription, and the site is halfway built by myself. It will be a single product store for now, possibly add others later.

I see a lot of you using Shopify and I'm still learning how to set all of this up. I've been very engrossed in the development of said product up to this point, and now is the time to figure out what my best channels for moving it will be. I don't get many search hits on WIX in this forum, perhaps for good reason.

Any of ya'll using Wix, or should I kill it with fire and move to Shopify? I believe the biggest piece of my audience can be reached, directly and indirectly, on Facebook. My ignorant mind is leaning toward using my FB and IG pages heavily for engagement and redirecting to my website.