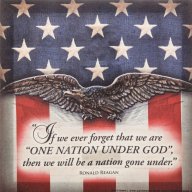 Contributor
Read Rat-Race Escape!
Read Fastlane!
Read Unscripted!
User Power
Value/Post Ratio
120%
Jan 19, 2022
30
36
CHAPTER XII: SHADOW OF DEATH


"What good is the warmth of summer without the cold of winter to give it sweetness?" - John Steinbeck

​
---
March's Financial Statement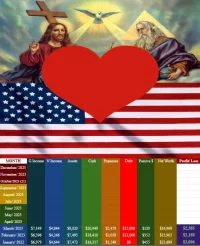 Age: 20y & 5m

Gross Income: $7,149
Net Income: $4,844
Assets: $8,020
Cash: $20,949
Expenses: $2,459
Debt: $12,000
Passive Income: $120
Net Worth: $16,969
Profit/Loss:

$2,385
---
Part II: Fastlane Progress

​
Specialized Labor:




A

s expected, my stats have gone down, but I'm not worried; it's not the worst thing that can happen. In addition, I added another three articles in March.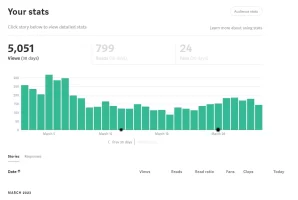 Specialized Skill:


In terms of the progress of my specialized skill, I'm focusing on mastering cold-calling. In March, I did about 100+ cold calls. However, perhaps my biggest bottleneck at the time is time management; it's clear that I have a problem to solve, especially because I work on a nocturnal schedule, and sometimes I have to work six days a week at my foundational job.

As a result, on most weekdays, I wake up late in the afternoon (2-3 pm). This kinda prevents me from supplying the hours necessary for the agency. Of course, every now and then, I manage to pull all-nighters whenever I can.

However, I won't use this as an excuse to give up; instead, I'm going to find a way to convert this to an advantage by further prioritizing the tasks I've been embracing so far.

---
Part III: Monthly Highlights

​
W

inter is over; I remember it used to be my favorite season when I was an 8-year-old kid, just 12 years ago. Unfortunately, I can't say the same for now.

During March, I experienced multiple existential crises while walking for more than 30 minutes on my way home from work at 3 am through the dark and freezing streets due to the night shifts I have at work and the subway station being out of service in several instances.

In those moments, I always remember Psalm 23:4. Because this is not the first time an existential crisis has happened to me. I used to experience them a lot after my family and I moved out of NYC in February of 2011.

Although winters have been the hardest seasons I've dealt with in the last several years, I'm still grateful & love them because I've learned the most from them, and I think I've gotten more FTE moments from them than in any other season.

As a result, winter still remains to be my second favorite season. Additionally, my meaning and purpose in life have been reinforced thanks to what I've learned in the cozy coldness of the nightly winters I've always craved and missed before moving out from my parents' home four years ago.
---
Part IV: Counterpunches/ Accomplishments

​
EXECUTION (Inputs & Outputs)
Foundational Job:
184 Hours = $7,149 (Gross Income)

Specialized Labor:
3 Articles (Total: 263) = $152 (March's Pay)

Specialized Skill:
20 Hours = In progress...
---
*Disclaimer:
This content is for entertainment/ informational/ personal purposes only. It was not created to be a substitute for professional guidance. Consider consulting with a professional or a specialist. Take what you think works for you, and discard what doesn't.
In addition, I only do or say what I think will work or currently works for me or where I
personally
lack; the monthly updates are primarily based on how I choose to respond to whatever this game called life decides to throw at me personally (actual real-life events).
What I do obviously doesn't apply to everybody.
I might've or may give advice by accident or request only, or until I become a Legendary Contributor, this is the reason why I'm currently only active a couple of days here every month. Thanks in advance!
---
PART 1 (THE PAWN) | THE DESERT OF DESERTION (TUNEF)


CHAPTER I: INTRODUCTION (March 2022)


ROUND 1


CHAPTER II: IT'S ALIVE!!! (April 2022)
CHAPTER III: HOPE (May 2022)
CHAPTER IV: 4 LIBERTY (June 2022)


ROUND 2


CHAPTER V: INDEPENDENCE MONTH/ CONFESSION (July 2022)
CHAPTER VI: GLORIOUS RAIN (August 2022)
CHAPTER VII: MY BLOOD (September 2022)


ROUND 3


CHAPTER VIII: MY CLOCK'S TICKING (October 2022)
CHAPTER IX: SPIRITUAL ROCK BOTTOM (November 2022)
CHAPTER X: A GLIMPSE OF LIGHT (December 2022)


ROUND 4


CHAPTER XI: EVENING STAR (January 2023)
CHAPTER XII: NOTHING TO LOSE (February 2023)
CHAPTER XIII: SHADOW OF DEATH (March 2023)