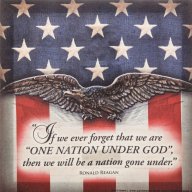 Contributor
Read Rat-Race Escape!
Read Fastlane!
Read Unscripted!
CHAPTER IX: SPIRITUAL ROCK BOTTOM

​
"There is no more time to waste. Hours and days evaporate like creeks in the desert."
- David Goggins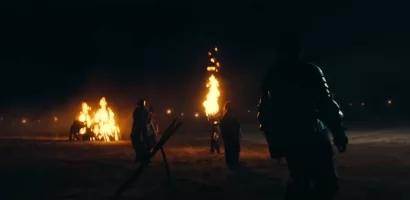 ​
It's been a bit over a year since I created my Financial Planner on Google Sheets, and it seems I've traveled a full circle in terms of my finances. From $13,000 in October/2021 to $13,193 in October/2022 in Net Worth. Realizing this makes me feel somber.
---
1. November's Financial Statement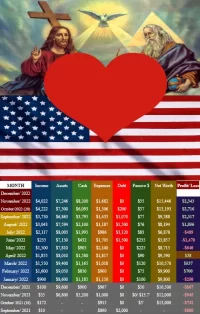 Gross Income: $6,060
Net Income: $4,022
Assets: $7,246
Cash: $8,200
Expenses: $1,682
Debt: $0
Passive Income: $35
Net Worth: $15,446
Profit/Loss:

$2,343+




2. Writing
Articles Published: 4
Value Vouchers: $40
Views: 2,816
​



3. October Vs. November (Inputs & Outputs)


October's Input & Output
0h of Fastlane = $37
148h at Work = $4,187

November's Input & Output
5h of Fastlane = $40
135h at Work = $3,982

---
Part II: Fastlane Progress

​
N

ow that the year is almost over, I also realize that I won't be able to accomplish the goals I had in mind a few months ago. Although I have a decent job which I'm grateful for, I feel remorseful because I know I haven't been given my best since I started journaling in The Fastlane Forum.

Based on the earlier realization, new changes are going to be made on my behalf. From now on, I'll be implementing the Pareto principle on the actions that require my utmost attention in order to produce the results I'm striving for. Additionally, the actions that produce 20% of results, like Elevate, will be completed on a weekly basis & the progress will be revealed at the end of every quarter.

Regarding the new specialized skill I've been learning for the last weeks is related to sales. If I recall correctly, in The Great Rat Race Escape , Mj mentioned that marketing & sales are great skills to learn at any time since they've stood the test of time. I'm considering December to be the last full month for me to learn this specialized skill before taking the leap unless I start sooner.
---
T

here were a few instances in November where I experienced a few tiny panic attacks, but not as severe as the one I felt in July. So far, I've been lovin' them. As I personally believe it is proof of the expansion of my comfort zone. For a moment, in the second week of November, I thought I had to buy a new computer due to the slow performance of the one I have; however, I decided to self-destruct everything my computer had in storage and have a fresh restart by setting it to factory settings, which ended up working marvelously.

Lately, I've been feeling deceived by myself. Even though this is the life I wanted 5 years ago, I believe I haven't accomplished enough, if not anything. It's almost like all this time, the only thing I've been doing is opting to go into this unrealistic blissful state of peace whenever I feel like things get boring or dissatisfying in my life.

As a result, now looking into the future of where I want to be in 5 years from now, of the life I want to build and accomplish for myself only, has made me aware of what a failure I've been in the last couple of quarters, mainly because I admit I've been drifting off track and not being obsessed enough to worry about my ambition and focused on rejecting what I feel my heart wants.

However, I'm the only one responsible for my actions and feelings, and I can't blame anybody else but myself for my failures. At least now, I feel passionate enough to desire more from myself and do what must be done.
---
Part IV: Setbacks/ Mistakes

​
---
Part V: Counterpunches/ Accomplishments

​
Execution

​
1. Foundational Job:
135 Hours

2. Specialized Labor:
5 Hours (Hard Execution)
​
3. Specialized Skill:
5 Hours (Soft Execution)
---
*Disclaimer:
This content is for entertainment/ informational/ personal purposes only. It was not created to be a substitute for professional guidance. Consider consulting with a professional or a specialist. Take what you think works for you, and discard what doesn't.
In addition, I only do or say what I think will work or currently works for me or where I
personally
lack; the monthly updates are primarily based on how I choose to respond to whatever this game called life decides to throw at me personally (actual real-life events).
What I do obviously doesn't apply to everybody.
I might've or may give advice by accident or request only, or until I become a Legendary Contributor, this is the reason why I'm currently only active a couple of days here every month. Thanks in advance!
---
PART 1 (THE PAWN) | THE DESERT OF DESERTION (TUNEF)
CHAPTER I: INTRODUCTION (March 2022)
ROUND 1
CHAPTER II: IT'S ALIVE!!! (April 2022)
CHAPTER III: HOPE (May 2022)
CHAPTER IV: 4 LIBERTY (June 2022)
ROUND 2
CHAPTER V: INDEPENDENCE MONTH/ CONFESSION (July 2022)
CHAPTER VI: GLORIOUS RAIN (August 2022)
CHAPTER VII: MY BLOOD (September 2022)
ROUND 3
CHAPTER VIII: MY CLOCK'S TICKING (October 2022)
CHAPTER XI: SPIRITUAL ROCK BOTTOM (November 2022)