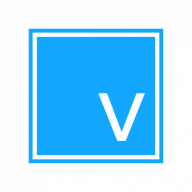 Bronze Contributor
Read Fastlane!
Speedway Pass
Hello, my name is George and im an entrepreneur in the dallas area.
some background before i get into this:
I've been on this forum for a bit, I read Mj's book last year in winter, im currently in the middle of
unscripted
. but Ive since spent my time reading other books and just thinking of business ideas.
I go to an engineering school here in dallas, courtesy of my parents and my original motivation to be an engineer. But I've quickly found out that i do not want the life that they are promising me. theres weekly college fairs and internship partners at our school and every person preaches the same thing: come with us, you might end up with a high paying job that involves painful commutes and overworked hours, and chances are you'll be doing lots of menial projects. but hey engineering everyone will be proud of you!
I've since decided to look for alternatives. hence why I'm here. I've been looking for a business that I could work on while i attend this school. this is when i found sean marshalls thread. it sounded great and perfect for my situation, and i figured i have nothing to lose.
that was around last month, but here's what ive done since then. I got my company registered as an LLC, set up my website in a few days and all that
www.vitreousmarketing.com
. took a couple of brief courses on SEO so i can understand what im selling. and now my main focus has been actually selling to clients. I want to build this from $0 a month to a large number, something that i can always work towards, i settled on $10,000 a month as my first goal. six figures a month might be next years goal or this year's, depending on how quick i can get to $10,000 first.
anyway, aside from the numbers, my main goal here is to
1: prove to my parents that i dont have to attend an ivy leage college and spend my life working at a large engineering facility like boeing or bell to be happy and successful.
2: get my teachers off my case, I'm really afraid of living the workslave life that they're selling me, every day im at school im reminded of what my future will be like if i choose to become an engineer.
3: live an
unscripted
life. i eventually want to sell this marketing business and create a product or a service that's truly fastlane, something i can enjoy. and then use that to start accelerating my wealth and retire early, or simply just have the option of retiring
4: help out my family. I was born in zambia, and I'm fortunate enough that my father managed to move me and my mother jere in the U.S. we're not exactly struggling, but the majority of my family is. i want to help them move over here and escape the situation that they're living in currently
5:use this thread as accountability and a documentation for anyone else that's in my same situation. this forum had been so helpful to me and i thought id help out as well.
and yeah, that's the situation...
I'll update this thread with the details of how im approaching clients, my sales pitch, calling and meeting them, and my current routine, but I'm on the bus to school right now (can you believe i typed this on my phone ). so ill get back when i have the time.