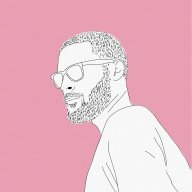 Contributor
Read Fastlane!
Read Unscripted!
Two years ago I started a progress thread about building a successful web design business. While I've managed to land some decent projects and a few long-term clients since then, I haven't come close to the level of success I was aiming for.
Truth be told, I'm still struggling to bring in a liveable monthly income with web design.
All hope isn't lost though. Instead of giving up on my entrepreneurial dreams altogether (something I briefly considered at the end of November), I've decided to pivot and pursue freelance copywriting instead.
Why copywriting?
There are plenty of reasons, but here are my top three:
I was already writing the copy for most of the websites I built, so it's something I know can excel at with enough time and dedication
It's easier to offer "entry-level" services to businesses that may not be ready to invest in a new website (email campaigns, blog posts, etc.)
I enjoy copywriting a hell of a lot more than building websites
Now let's get to the good stuff…
My long-term goal with copywriting is to hit $100k/year in revenue.
While that exact number is pretty arbitrary for me, I know that $100k would allow me to live a very comfortable life here in Spain. So that's where I'm going to start.
Short-term though, my first priority is earning a consistent liveable income. My financial situation has been pretty unstable for the past two years, and it's starting to take a toll on both my mental health and my relationship with my girlfriend.
While I'd love to aim big from the very start, I know I need a baseline level of stability before I can really focus on pushing towards that $100k goal.
Fortunately, my monthly expenses are pretty low. Around $2.5k/month would be enough to cover my monthly expenses and allow me to start chipping away at my student loans.
Here's where I'm at now:
I created an Upwork account last month and already landed my first website copywriting project for $620 ($750 minus Upwork's fee). It's a "grind-it-out" type of project that won't really add much to my portfolio, but it will give me some much-needed income and the opportunity to get my first positive review on Upwork. That should be wrapped up in a couple of weeks.


I'm potentially starting a monthly SEO contract with a current web design client for $750/month. It's not purely copywriting, but I will be writing some blog posts and new landing page copy each month.

Even though I'm transitioning to copywriting, I plan on keeping my current web design clients on board for as long as possible. They're great clients and I'm willing to keep providing web design/marketing services if that's what they need.


I have four web design clients on monthly retainers for website maintenance. That's only $350/month, but it covers my recurring business expenses (hosting, SEO software, email, etc)

Assuming the SEO project goes forward, that will leave me at $1,720 for January. Not quite where I want to be, but it's a decent start for the year.
My core actions for January:
Send out 20 pitches per week for copywriting work. So 80 pitches total in January.

I'll pitch at least 10 jobs on sites like Upwork and Problogger, and send at least 10 cold emails to web design/marketing agencies to see if they need help with overflow.

While I don't plan on sticking with sites like Upwork long-term, I do think they're my best bet for getting consistent work in the short term. I'll reevaluate this strategy at the end of January.


Finish 1 Blog Post (to use as a writing sample for applying to content writing gigs)


Update this thread at the start of each week (Sunday or Monday).
My core actions for this week:
Finish the first draft of website copy for my current Upwork client
Create a sample email sequence for my portfolio (I applied to a job on Problogger and they emailed me back asking for samples)
Create a list of 10 agencies to pitch
Pitch those 10 agencies
Rewrite my Upwork bio to make it more compelling (my current one is okay but I think I can do a much better job of selling my copywriting abilities)
Pitch 10 jobs on Upwork/Problogger

Finish blog post
Now it's time to get to work.