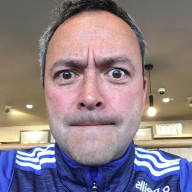 Pick a direction. Get started. Keep going.
Staff member
FASTLANE INSIDER
EPIC CONTRIBUTOR
Read Fastlane!
Speedway Pass
May 20, 2014
12,932
50,276
Here's a master thread linking to all the longer interviews and chats I've done, mostly with fellow forum members.
The progress thread that's resulted in these calls is
HERE
.
Hope it helps.
Andy
EDIT: (15-Dec-16)
Ha. It's kinda turning into an accidental podcast!
Last edited: