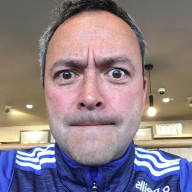 Pick a direction. Get started. Keep going.
Staff member
FASTLANE INSIDER
EPIC CONTRIBUTOR
Read Fastlane!
Speedway Pass
May 20, 2014
13,265
51,240
AndyTalks with @Scot about Sales, Silence, and Building Marketplaces
I had a great call with
@Scot
who's a bona-fide sales person who also trains other sales people.
We also discussed his business idea that's a two sided marketplace.
Scot is attacking it from one angle, whereas I'd attack it from another angle. Don't get us wrong... neither of us have built notable marketplaces so take what we say with a pinch of salt.

​
Last edited: