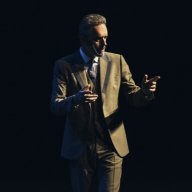 Bronze Contributor
Read Fastlane!
Read Unscripted!
Speedway Pass
Take a look of this book rating on Goodreads. The author was my client. The first book which consist of good reviews and ratings was sold, designed and marketed by doing what me and my client doesn't like.
Around 60% of the things we did, doesn't aligned to what our initial preferences, likings, and opinions were.
We went viral on Facebook not on the things that we intended to go viral. It was a short excerpt from the horror novel. It wasn't on our marketing plan. A random Facebook post that I made during spare time.
We spent so much time on the interior design of the novel. But out of 30-40 people who got the hands on the novel, only 1 person praised it.
Even the author was haunted by impostor syndrome due to the review. Because, how in the hell can a first-time author can be associated with Stephen King?
But the feedback was considered good as reflected on the screenshot.
So what happened to the second book? The one with the low rating.
Simple. We did the opposite of the previous book. *Wait.* It's not 'we' anymore. Instead of publishing a sequel, the author published a new title. So I pulled out. Because, I was able to 'smell' that this was another attempt of the author of following her passion.
Despite good exposure, ratings, reviews, and ZERO COMPLAINTS, she said her career as an aspiring author is doomed. For one reason - the novel wasn't produced using a technology called offset printing.
Let the rating on Goodreads speaks for itself.