Gold Contributor
FASTLANE INSIDER
I've Read UNSCRIPTED
Summit Attendee
Speedway Pass
Apr 16, 2019
497
1,683
459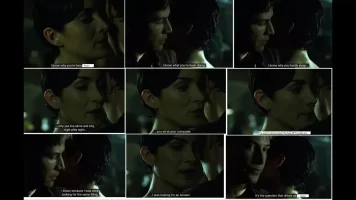 I've noticed that there is an increasing number of people on this forum that are becoming aware of NFTs and are interested to participate, but rightfully cautious at the moment. After all, it sounds absolute bat-shit crazy to talk about NFTs today. Buy a $300,000 jpg of some pixels? Bound to get ridiculed by way of pointing at ponzis and tulips. In fact,
this is how I feel
every time I talk about NFTs to somebody that's only known of them from word of mouth with the real value-proposition seemingly lost in translation.
So I'm starting a separate thread outside of the main Bitcoin/Cryptocurrency discussions to bring attention to this next-level abstraction that we as fastlane
unscripted
f*ck-you entrepreneurs absolutely ought to know about.
I've been digging and digging for the "right" resource but I've only lead myself astray - I do not believe a comprehensive medium exists that encompasses the depth/breadth of what we're talking about.
Instead, I've opted to share with you glimpses of the vision and hope that with the community here we can gather the missing pieces as the story unravels before us.
I'm going to Frankenstein a bunch of different things together so bear with me.
-----------------------------------------------------------------------------------------------------------------------------------------
From VISA's latest CryptoPunk purchase (today) comes an
article describing NFTs
. It mostly brags about VISA and lacks enough depth but it's a good start for people that have no idea wth I'm talking about. Here are some key points and I'll even
highlight the bangers
.
Let's start with the basics — how do you explain NFTs?​
Cuy Sheffield
: NFTs are a way to represent ownership of a digital good, like an image, video, or piece of text. Since the rise of the Internet, there hasn't been a way to claim possession of a digital good, since most files can be infinitely copied, pasted, and shared.
NFTs are unique tokens that can be used to certify the provenance, authenticity, and ownership of a piece of digital media.
Like cryptocurrencies, NFTs are tracked and exchanged on a public blockchain. But unlike cryptocurrencies, NFTs are unique. One bitcoin is identical to another, but each NFT is one-of-a kind.
What excites you about NFTs?​
Sheffield
:
NFTs have the potential to become a powerful accelerator for the creator economy and lower the barrier to entry for individual creatives to earn a living through digital commerce.
NFTs are starting to usher in a new form of social commerce that empowers both creators and collectors.
NFTs could also fuel small and medium sized businesses (SMBs) in powerful new ways. The rise of ecommerce has made it possible for SMBs to sell online and reach customers around the globe. But they still have to produce and ship physical goods, which can have high upfront costs.
NFTs give small businesses an opportunity to harness public blockchains for producing digital goods—which can be delivered instantly to a crypto wallet. We can envision a future in which your crypto address becomes as important as your mailing address.
How are you and your partners at Visa thinking about this space?​
Sheffield
: From a commercial perspective, NFTs are gaining momentum as digital-first sports memorabilia. With platforms like NBA Top Shot, fans can collect and display their favorite game "moments."
We expect a huge range of new cases in the years ahead. The ability to track and leverage a digital asset in multiple environments could mean exciting new opportunities in ticketing, gaming music, art, and beyond.
Imagine discovering a new musician online. You purchase an NFT of their album art, which can simultaneously serve as a piece of art that you can display online, an entry into an exclusive chat group where you get to connect with other superfans, and a backstage pass for an upcoming show. Ownership of the NFT could also unlock exclusive memorabilia, whether "air dropped" into the owner's wallet or rewarded after certain behavior, like making a purchase at a specific store.
The artist and their fans can now connect directly with each other and build a powerful community that create new experiences for both.
How might Visa play a role?​
Sheffield
:
NFTs are rapidly gaining traction and we expect continued growth. For example, there has already been
$1B in payment volume
in August alone up from
less than $100M in all of 2020.
Enabling secure commerce is what we do — we're the network working for everyone — and that extends to new forms of digital commerce that unlock access. So, it's not surprising that we're thinking deeply about this space and how we can apply our expertise in enabling seamless and secure digital payments to make NFT-commerce accessible and useable for buyers and sellers.
In the near term,
we want to help brands and businesses better understand NFTs and how they might be harnessed for customer and fan engagement
. To that end, we published a paper with observations on today's NFT landscape, as well as actionable guidance on how to evaluate and scale NFT opportunities.
Looking ahead, we're working on some new concepts and partnerships that support NFT buyers, sellers, and creators. We look forward to sharing more in the months ahead.
-----------------------------------------------------------------------------------------------------------------------------------------

Now let's talk about imo the most exciting economy that emerges from the NFT abstraction: the MetaVerse.

I wrote the below piece back in February of this year - and it is more relevant today than ever so review it if you want to get a better feel for what the MetaVerse is all about.
A rather long read, but worth it if you're interested in getting a vision for what a digital future can look like with crypto as it's infrastructure.

Below is the TL;DR from the article.

Crypto is laying the foundations for a self-sovereign financial system, an open creator economy, and a universal digital representation and ownership layer via NFTs (non-fungible tokens).
The Metaverse is coming; trends indicate our direction of travel. Our next great milestone as a networked species awaits us: 7B digital souls with the option to exist almost exclusively online and participate in a virtual economy with societal impact.
More time spent online will lead to more value created and consumed digitally.
In order to maximize willingness of individuals to allocate serious time and capital to virtual environments, establishing trust in their durability as well as economic robustness is paramount.
As education of web 2.0's shortcomings rises, users will prefer credibly neutral platforms that lack altogether the capacity for arbitrary censorship, undue rent extraction (also in the form of privacy cost), or sudden cessation.
All of these threats are only amplified by increasingly immersive, pervasive, and interconnected digital environments.
Decentralized networks provide a unique and unmatchable degree of assurance, whilst a universal erosion of trust in institutions is forcing the desire for alternatives.
NFTs on top of them enable a standardized universal digital representation and ownership layer for any natively digital "thing" such as game assets, digital art, or domain space.
Early breakout successes will drive FOMO as onlookers scramble to understand the new tool sets available. The network effects of these protocols prove difficult to overcome; their open nature compounds permissionless innovation incredibly quickly as each additional creator builds on the shoulders of all who came before.
Owning core pieces of these new worlds brings great financial returns to those who believed; many of whom will be from emerging markets who were quick to move on the opportunities available.
Beyond wealth, the initial players are granted additional advantages. As pioneers of a variety of new business models and technologies, their accumulated IP and know-how provide a significant moat.
In the same way the rise of mobile forced large buyouts and talent acquisition, so too will the rise of crypto across gaming and the creator economy.
In hindsight, it will be obvious that crypto's role in the Metaverse was the most imperative yet least explored by those speculating on its emergence.
-----------------------------------------------------------------------------------------------------------------------------------------
There was also
a post I read this morning
that describe this emerging economy nicely so I will share as well:
On Metaverse "But in the metaverse" is a running joke on cryptotwitter I regret to inform you that it is no joke.
What we are playing for is whether our children will be fully free or residents in a digital company universe - with the illusion of free, but not really free.
The Wikipedia definition is OK "The Metaverse is a collective virtual shared space, created by the convergence of virtually enhanced physical reality and physically persistent virtual space, including the sum of all virtual worlds, augmented reality, and the Internet."
In other words, the metaverse is a superset of virtual realities, augmented realities and the internet. NFT Twitter & Discord is a form of proto-metaverse, with its avatars, shared communities and shared 2D/3D spaces (
@opensea
,
@oncyber
,
@decentraland
), hanging off it.
And this is, of course, a continuation of decades of internet communities from bulletin boards to AOL to modern social networks So what is different now? Why does this feel different? So what is different now? Well, global internet scale for one, but more importantly: - Crypto/NFTs and - UX
Crypto, and in particular NFTs, have converted our online communities for the very first time into an ownership society.
Your avatar, your digital art, your in-game items, your gallery template are all NFTs and they are genuinely owned by you
This is very new, very different. You are not a 'user' on the flip side of an EULA, a mere guest on someone's server with effectively no rights whatsoever, but a true sovereign owner of your digital objects. It is BTC, but for everything digital
The scale and breadth of what this can unleash is astounding as you get
huge decentralized global communities coordinated with economic incentives
. Crypto is like 5x normie speed. NFTs are 2x to 3x crypto speed
What about UX? This is what drives the jokes right now. 3D worlds are still clunky. Interesting, but not ready for consumer prime-time YET. I like Decentraland, but my information flow is 100x better on Twitter
The UX issue is going to be solved in the 2020s
[AceVentures here: this is what LUKSO's ERC725 asset class unlocks, seamless UX via blockchain abstraction].
You can expect photorealistic mixed reality (augmented reality, virtual reality and real reality) with minimal lag in non-ridiculous devices this decade. Mixed realty (the Metaverse) will be just your regular life.
Some of the smartest people in tech also know this, including: 1) Mark Zuckerberg 2) Epic Games
https://theverge.com/22588022/mark-zuckerberg-facebook-ceo-metaverse-interview
This is both good because they have the money to invest in improving the tech but
this is bad because the goal will be walled gardens.
You already can't access the best VR hardware in the market without a Facebook account which is, to me, alarming
Unfortunately right now we have few allies: a) China is going walled garden b) US political leadership is not thinking strategically, sees everything through an AML/KYC lens c) EU is determined to learn nothing from the last 30 years of tech failures
So anon fam, for right now, we are on our own. We have to build, build, build now, as fast as possible, to make the default decision for corporations to join the open system, not to try to capture a closed one.
We are all in this together. Don't sweat the differences between punks / BAYC / AB or 1/1s.
Right now we need to scale and onboard everyone. If we can get 1M, 10M, 100M, 1B people the experience of owning their digital assets, good luck to the in-game closed store.

The Metaverse will actually happen this decade. If it is open, human innovation will flourish. If it is closed, we are digital serfs of sorts. We 100,000 or so people right now are the front-line in this battle and we have to do it ourselves.
-----------------------------------------------------------------------------------------------------------------------------------------
There is much more to this and I will be updating this thread as I get more time. For now - let's just get a conversation started. And y'all please make an effort to keep this thread separate from the BTC/Crypto thread which has an INSANE amount of value contained within. This is not meant to replace the other thread - but instead of all the price talk, I just want us to take a step back here and understand the abstraction, to discuss emerging business models, to talk about the topic of private ownership, and ultimately to leave bread crumbs for the less fortunate amongst us to catch up with this ground-breaking model for future economies.
As a fellow
Unscripted
member of this forum - I salute you for taking the time to educate yourself on a controversial and technically challenging idea.
Tagging
@GPM
@Bekit
@Ocean Man
who had originally asked for some NFT info - just as a reminder that I've decided to take this conversation out of the main BTC/Crypto thread.