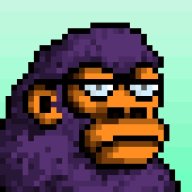 Digital Marketer
FASTLANE INSIDER
Read Fastlane!
Read Unscripted!
Summit Attendee
Speedway Pass
User Power
Value/Post Ratio
145%
Mar 11, 2011
345
501
I've been here a long long time and I also started progress threads the last time round but I was pulling myself in too many directions and have gotten nowhere really, other than learnt a bunch of things from the school of hard knocks.
Btw if you're wondering why my rep is zero right now, you need to
read this post
to find out why I transferred all my rep over to MJ, that trigger thread just so good.
SO,
I'm lucky to be reasonably successful right now but there's still tons and tons of projects I need to complete, new businesses I need to start.
I'm pretty good at starting projects, not so good at finishing, especially back when I just started on this journey. Thanks to lots of brute force failing and lots of practice, I'm alot better at finishing now.
Most important thing I've learnt is the power of deadlines.
Big project, small project, they all need deadlines, they all need an articulated plan and series of action steps. I've tried tons of apps and Wunderlist is the best I've tried so far. I could do a post about this if there's any interest, but back to what this progress thread is gonna be about.
Right now I have a bunch of boring existing business activity going on but I'd like to share stories of my side projects, and maybe some bigger projects as well; both to share the fun, and also to keep myself accountable.
I'm a digital marketer, and due to the nature of my skillset, I like to start small and quick projects that are fun. Some might not even make business sense but yolo!
I figured the amount of raw intelligence and talent here is so abundant that it would just be a waste for me not to learn from everyone.
So let's go, this should be fun!