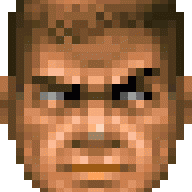 Bronze Contributor
Read Fastlane!
Speedway Pass
Hey all,

One thing that came across my mind recently was whether taking full responsibility made sense. For example, these days the popular mindset is that "everything is your fault" I was wondering from an an accuracy perspective and even just a realistic one whether it made sense? If for example let's say you hire a mechanic to fix your car then you find out he ripped you off and charged you for work he didn't do the "everything is your fault" response would be something like, "It's your fault because you know that mechanics have a reputation for being dodgy and you accepted that risk, if you didn't want to be ripped off you should have learned to do it yourself".

In this example would it make sense? I definitely do believe that you should deal with the situation at hand and not just sit there and blame someone because that does nothing, but from an accuracy perspective doesn't the mechanic technically also take some blame and they are partially responsible? My mindset on things have changed over the years, I don't know what the right answer is.

Or is the idea to take responsibility of how you deal with the situation at hand and that you're responsible for your own actions?