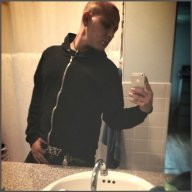 Legendary Contributor
EPIC CONTRIBUTOR
Read Fastlane!
Read Unscripted!
Speedway Pass
Sorry, I don't mean to rip on things that people like, but I'm trying to show there's a more useful alternative.
@ChrisV

I would say this is not an accurate understanding of MBTI. MBTI is never all or nothing, and whenever I want to know MBTI I want to know their specific breakdown. The way an INTJ that's 100% T compared to one that's 60% T behaves and thinks for example is different.

MBTI also acknowledges that people's type can change depending on what they're doing and who they're with.

At the base it is determined by one's preference to use a cognitive process pair, but the pair one chooses is not fixed. To add to that the more developed someone is, the more they will change what process pair they are using, but still they will have a preferred pair.

The Big Five in comparison is personality traits, which is less fluid and harder to understand a dichotomy of.

Perhaps my favorite thing about MBTI typing people is when they change from one type to another. I met up with an old friend I hadn't seen for a decade the other day, he acted ENFP most of the night, except when he started talking about knowledge regarding his field, at which point he switched to acting like an ENTJ! After we were no longer talking about his field however, he went right back to being ENFP.

I'm typically an ENTJ, although I do tap into ENTP for when I have more creative needs or am being more social and chill.

I think you would gain a lot from understanding the cognitive processes that underly MTBI:

Understanding the 8 Jungian Cognitive Processes (8 Functions)

Edit: Well...lol. That's a first. 54|46 F|T split? Suppose that's not insane to believe...TFM and US have made me focus on people quite a lot.

View attachment 26267
I'll check out the link and yes, the more modern ones give scales. But I don't think a lot of the measures (especially T-F, J-P) are very useful. Science doesn't use the MBTI anymore because it's really messy.
The MBTI kinda sorts correlates with some measures of the Big 5 Especially Openness and Sensing and Extraversion and... Extraversion lol. But even those don't match up 100%.
My biggest issue is that there's no good evidence that those measures are useful for predicting anything else.
Like Conscientiousness is a deadly predictor of Income, Career Success, Maritial Satisfaction, BMI, Health, Academic performance, and a bunch of other really important life outcomes.
Judging-Perceiving isn't.
Carl Jung was a psychologists about 100 years ago and he just said "i notice these things about personality".. i mean cool, that's
great
for 100 years ago and it was
amazing
work for the time, but we gave such better technology now. The Big 5 uses much more sophisticated, statically valid methods, and it's basically what every psychologist uses. And for good reason. Jordan Peterson explains it really well here:
View: https://youtu.be/pCceO_D4AlY?t=655
The MBTI questions don't group together in the same way.
This is important because it implies a biological basis.
But the creators couldn't have known the grouping issue because they didnt have the computational power back then.
View: https://www.youtube.com/watch?v=2IT86Xk1Qd8
Businesses don't like the Big 5 because it offends people. There are clear traits that are good and bad. Neuroticism is clearly bad. Openness is clearly good. Conscientiousness is clearly good. But businesses don't like that because then some people have more skills than others. They'd rather give a personality measure like INFJ
The Myers-Briggs doesn't do a good job at predicting anything. It doesn't predict work performance very well, it doesn't predict academic performance very well. We cant find any biological bases for any of the of the purported traits. We can with Big 5 or IPIP.
Here's a good free version of IPIP which is based off the big 5.
I think IPIP is much more telling than MBTI.
Last edited: