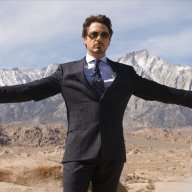 I'm not dead yet
Read Fastlane!
Read Unscripted!
Speedway Pass
Jul 20, 2015
2,239
4,239
28
you know , i thought like you 10 years ago

i thought these tests were entertainment for stupid people


but i was surprised to find that the description is very accurate in my case

so this can't be by accident.

for example , i have never fitted very well social norms, parties,

all these absurd social events where you lose your time picking up girls who don't care about you and where you drink beer while talking about stupid things

just by saying that , i will alienate 90 % of the users of this forum

which is a real proof that i really belong to these category of weird strategist
That just means you're cool. You don't need a test to tell you that.