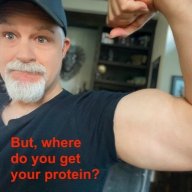 I followed the science; all I found was money.
Staff member
FASTLANE INSIDER
EPIC CONTRIBUTOR
Read Rat-Race Escape!
Read Fastlane!
Read Unscripted!
Summit Attendee
Speedway Pass
Jul 23, 2007
34,971
138,080
Follow me on Instagram here:
MJ DeMarco (@mj.demarco) • Instagram photos and videos
I figured I would create an ongoing thread here at Fastlane of the memes/wisdom that I've been posting over on Instagram.
I should be sharing content here FIRST, then over there SECOND. (Duh)
Feel free to share or comment of any of these.
I'll update as I get more.
On a side note, I'm finding that memes are proving to be a great catalyst at getting someone to question their beliefs. They're perfect in exposing dissonance and internal hypocrisies one might harbor.