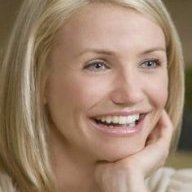 Silver Contributor
FASTLANE INSIDER
Read Fastlane!
Read Unscripted!
Summit Attendee
Speedway Pass
I thought I would post a few tips for Buying on Fiverr. I've recently been working with a few people for
logo
and label design. I've discovered a few things – posting here in case it helps someone else who's new to Fiverr. I know a lot of you may be working as Sellers on Fiverr, Upwork, or other sites – maybe this would be a helpful for you as well to see one Buyer's perspective.
You can view the online portfolios, select who you want to work with, and engage them specifically rather than posting a job for bids. (That's what I did.)

Consider both the star rating (1-5 stars) as well as the number of ratings.
If you're hiring a designer, take into account that design is somewhat interpretive, so the Seller may have gotten less than stellar ratings – not because the designs weren't good, but because the clients couldn't communicate what they wanted. I.e., I wouldn't limit myself to only 5 star ratings. I looked at that in combination with the quality of the portfolio.
Look closely at the portfolio – you can often determine when you're seeing a fake design (not done for a real customer) or an actual deliverable. I was only concerned about fake designs if that made up the majority of the portfolio.

Engage a number of people first with just basic design, to see who returns valuable designs that you like.

Designers often charge more for faster turnarounds, source files, additional types of deliverables (like social media, 3D renderings), etc.
Figure out whether they can produce designs that you like before paying for all of that.
Keep in mind that a designer may not put in an all out effort for a low cost gig, e.g., $5 or $10. You have to weigh that against your budget, time, and what you're trying to accomplish. My opinion is that a good Seller will put their best into every gig.
I used the low cost designs to help me narrow down the Seller I wanted to work with. I got low cost designs from about 5 different people and then chose the Seller who made provided the best design.

Pick the designer you like, and then engage them for the full package you need.

After I chose my designer, I engaged them for more work, different kinds of work, and more expensive packages.

If you have more than one job to get done, and you're in a hurry, be sure you break it into separate jobs. This one got me – here's why:

The seller sets the delivery timeframe and number of revisions as part of defining the gig.
Fiverr sets a countdown timer with each communication during the gig.
So, I engaged someone to do 2 jobs for me, but purchased it as one job.
He started on only one job. He made his first deliverable within the timer. This starts a timer during which I have to respond.
I requested revisions. This restarts the timer for him!
He delivered the revision within the timer – this restarts the timer for me!
I requested revisions. This restarts the timer for him!
Are you getting the drift? So we go round and round on one design only, and he hasn't even started the second design. I would rather have both designs in progress at once. Live and learn…

If you want to work with a specific Seller, but they don't offer the package you're looking for, message them.

You can negotiate a deal using messages.
Once you agree, the Seller can send you a Customized Offer in the message, and you have the option to Accept it if you choose.
I did this for a particular gig I wanted from the Seller I had chosen.

One final note – I'm not an expert in this, but I did some research, and it seems that if the Seller gives you the source file, that this implies full copyright transfer.

I tried asking some of the Sellers about this and could never get a clear answer from them.
Google turned up a number of articles that basically said: copyright transfer is implied where design-for-hire is concerned, especially if you get the source file. So when I ordered the final deliverables, I purchased gigs that included the source file.
Disclaimer – consult a lawyer. (And if you're a lawyer, let us know if this is correct!)
Hopefully, in this small way, I've contributed to the community here. If you have any tips to share for Buying on Fiverr, Upwork, or other sites, please chime in!