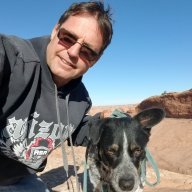 Legendary Contributor
FASTLANE INSIDER
EPIC CONTRIBUTOR
Summit Attendee
Speedway Pass
Jul 24, 2007
3,502
13,918
2,804
I notice that I'm a lot more judgmental now as a serious entrepreneur.
You don't need to keep these friends unless it is your desire. The judgment part has no place in our lives though. It is not easy to stop but serves no purpose.
I judged someone in a post earlier today. There is this this process where I look at ALL emotions and try to recognize what the actual feeling is. Am I angry, hurt, etc... Then I look for why. Am I feeling disrespected, or am I feeling fear, and so on. Finally, I look for why I am reacting the way I am. It is always some automatic reaction that should not have any bearing on my day or whatever is going on in that moment.
Judgement does absolutely nothing for us.
On the other hand, if you are not getting anything from this relationship, then move on.
The part that
@ZCP
brings up is very valid. If your "friend" is there and talking to you, you should be listening... without judgment. No need to solve all their problems. Just listen.
If it is not possible to do it in the moment, set up a time with them. (Edit: Which I read that you did do)
Everyone has a different reality. They are valid even if different than ours. If you share common interests and enjoy spending time, then keep that enjoyment. If not, keep moving in the directions that you want to go.
My answer here sounds contradictory but it is not.
Last edited: