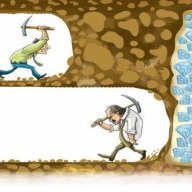 Never give up
FASTLANE INSIDER
EPIC CONTRIBUTOR
Read Fastlane!
Read Unscripted!
Speedway Pass
I remember you said that you gave you writing to a friend for review and she said you had a gift for writing. So this is quite subjective, not an objective truth that you suck.
The thing is that she knows me and she isn't an expert in writing. So it's sort of like your mom telling you that you're great.
And that's my problem. I stopped believing even external validation.
You could let the market decide how good is your writing, IMO the best option, (just try to not burn lots of cash on ads).
As above, plus I can't find it in me to write anything new. Whatever new topic I have, I instantly shoot it down because I'm just not good enough to write it and it will fail anyway (like everything I released in the last 2-3 years).
I think I'm starting to understand why top artists of the past stop publishing new music. It's just too damn hard to keep trying to revive that spark when it simply no longer works.