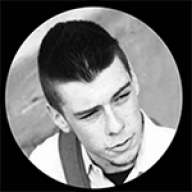 Bronze Contributor
Read Fastlane!
Speedway Pass
Hey
@IceCreamKid
I just wanted to notify you of some of my progress, and follow up because I said earlier that I would be applying this...
I just shot an interview with Joel Brown, creator of Addicted2success.com, a site which has reached over 86 million views all time, and 3 million+ page views a month, on the topic of building up your personal brand.
He's one of many experts I will be interviewing, and I've already compiled the top 50 authorities in this self-development niche, created an 8k+ word post, and created the downloadable list and infographic that can be given away. I will continue to offer value through e-mail opt-ins like you suggested when I go out and shoot more of the interviews.
Thanks for the gold here, and I will keep applying it. If you're curious, you guys can watch the interview here:
http://www.motiveinmotion.com/joel-brown-vital-keys-strong-personal-brand/
I'm excited to keep it rolling and keep contributing value for people who are looking to train their mind, master the inner game of entrepreneurship, and keep progressing.
Thank you for the game plan.
- Evan