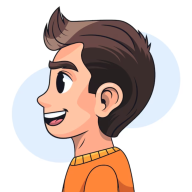 With Great Power Comes Great Electricity Bill
EPIC CONTRIBUTOR
Read Fastlane!
Speedway Pass
You've read the "Astonishing Secrets" thread, feel inspired and empowered, yet you have done nothing about it. In an effort to reduce this phenomenon, I'm no longer going to be writing short stories that make you feel enlightened. Instead, you will only be getting action steps to get the ice cream. If you are reading this and you have not shifted your mindset then go back to the other thread.

If there's any big takeaway for that thread, it is this: The first 2 years for a newbie entrepreneur are really just made to condition your mindset. Everyone THINKS that they'll be a millionaire within 12 months, but that just isn't the way it works…unless you're Jack. Consider the first 2 years to be training for the Olympics. Don't expect to win any gold medals until after the first 2 years of suck.

I am going to be eliminating ALL excuses that you have for not making money in this life.

Below is an overall view of the plan. Every so often I will post a detailed explanation of how to accomplish each task. I don't know how often I'll update it. I'm only doing this for fun to de-stress myself and when I need a few moments to take my mind off the guppy tank.

This outline is subject to change and is comprised mainly of JackEdwards style offline angles and zen******* online creativity. A hybrid mix to make a unique flavor of ice cream.

Before you do any of this, please learn copy. Don't ask me if it works. Just trust.

1. Find the top 100 performers in XYZ niche and contact them through various methods for an interview.

2. Create a website and post one new interview per week discussing their best sales and marketing strategies.

3. Use free marketing strategies to drive traffic to your website. You are not selling anything at this point, only creating credibility and gaining trust.

4. After a good number of interviews, write up a PDF article titled, "The Astonishing Secrets That The Top Performers In XYZ Niche Don't Want You To Know!". List out some good info in this article. Generate an e-mail list by offering this article to potential leads on your website. "Enter your e-mail HERE and receive a FREE report!". The list of e-mail leads is key for later on. THE LEADS ARE THE GOLD.

5. You'll start noticing common pains that many of these top performers are experiencing. Take note of these pains for later.

6. Organize a Skype group for 10-20 of these performers who want the same need solved and organize weekly calls with the group. During each call, have them describe in EXPLICIT detail what they want the solution to look like. They will build rapport and trust with you over the coming weeks as you express that you genuinely care about solving their problem.

7. Once they have told you IN VERY DETAILED DESCRIPTIONS of what their solution should look like, get $2k-3k in pre-sales from each of them. They trust you at this point so it should feel comfortable.

8. Build the solution and launch it to your Skype group for testing.

9. After they have tested it out over the next few weeks and used it to their liking, get testimonials from them.

10. Now that your product has been tested and proven to work without bugs, promote it and e-mail some really good sales copy to the long list of e-mail leads that you've generated. They now trust you and see that you have credibility because you have been giving them some very valuable content discussing the best sales & marketing tactics of the top 100 performers in XYZ niche.

11. When you have some money in the bank, start using paid advertising to drive more leads.

12. Start asking yourself, "what else do my customers want?" then start building other amazing things for them.

You don't need a network. You will learn various methods to contact the top 100 yourself.

You don't need money. The Skype group will give you the pre-sale money.

You don't need an idea. The Skype group will give it to you.

You don't need an education. Blah. Real world education is far more valuable than classroom theory.

Stay creative forever…like an ice cream child.
Last edited: