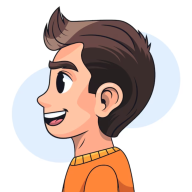 With Great Power Comes Great Electricity Bill
EPIC CONTRIBUTOR
Read Fastlane!
Speedway Pass
User Power
Value/Post Ratio
2,216%
Jun 8, 2010
909
20,143
This is in my top 5 of the best threads on the entire forum but it took me months later after chasing the next shiny object to find this out.
It takes 9 months to make a baby. I wonder how many people can stick with one biz for at least 9 months without looking at other businesses to start.
We all pretty much know what we need to do...just gotta get out there and go do it.