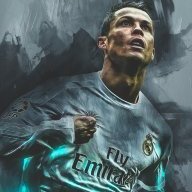 Contributor
Read Fastlane!
Hi guys,
short bio at the beginning. I'm 24 years old student from Poland. Two years ago I've started changing my life. I cut off viscious circle of depression, anxiety and loneliness. Started computer science studies, works as C++ software developer in a big company. After work and school I'm developing Android mobile apps for my own practice.
One month ago I've decided to start my own web company business (thx
@Fox
). For two days I've been learning html and css. Just easy. Week ago I've got a first chance to create simple website. My father want to have one for his own business. Right now we are discussing about details, and probably I'll implement it in max 2 two weeks. It's going to be great opportunity to provide a value, do it for free and add this website to my portfolio.
Simultanenously, one week ago I've started implementing mobile app to accelerate my working schedule as a freelancer web developer. I was doing little research and I didn't find any app like this. Idea is very simple, coding process goes smooth. Probably in nearest 2 weeks I'll release MVP version of my app into Google Play.
I'm going to write new posts here regularly. Now it's time to work.