Bronze Contributor
Speedway Pass
Apr 16, 2015
87
160
136
50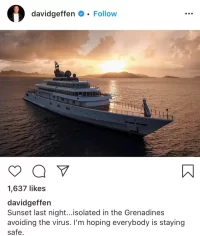 --------------------------------
I hear that this instagram post caused quite an hysteria from the peanut gallery.
Envy is an ugly thing... and your worst enemy.
My thoughts when I saw this post were:
- Where are the Grenadines exactly
- Wonder how long this boat is
- How many cabins
- What kinda of autonomy you get with this
- Geeez that a nice sunset
- How long could I last on a boat like that., etc.
What about you?
Don't like ads? Remove them while supporting the forum. Subscribe.