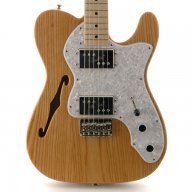 Platinum Contributor
FASTLANE INSIDER
Read Rat-Race Escape!
Read Fastlane!
Read Unscripted!
Summit Attendee
Speedway Pass
User Power
Value/Post Ratio
657%
Feb 28, 2017
479
3,147
Hey everyone,

It's been about one year since I joined the forum and thanks to the great advice of some members of the community, I've been able to completely change my life and move in a better direction.

To keep it simple, I was working at an investment bank in NYC and absolutely hated my life / how I was treated.

This week I just moved into my apartment in Scottsdale after making the cross country drive solo. A few months back I started my web design business with the help of Fox's course which has provided tremendous value and I've already closed a $1250 and a $4000 sale so far (a few other possible ones in the pipeline too).

When I was trying to find my way, I probably cold emailed 250+ businesses and cold called 150+ with lots of rejection, but it was a great learning experience.

I know a lot of members are from the Scottsdale/Phoenix area, and as I'm new to the area, it would be great to meet up if anyone is interested to grab a coffee/drink sometime.

Thanks!