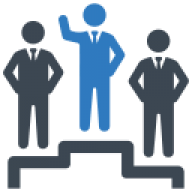 New Contributor
Read Unscripted!
First off, I want to say that I have been a ghost on this forum for ~ a year and a half. I have read
Unscripted
and
TMF
and I will say both of these books have greatly changed my perspective on business and life in profound ways.
Enough of that though, I decided to finally create an account and ask questions that I have longed for pure raw answers on.
I love motivating people, I love encouraging people to do the best work possible. I enjoy helping people better themselves and make permanent changes in their lives.
I am in the process of creating a motivational Instagram page, well actually, it's already been made with over 30 posts ready to be posted. I just need to pull the trigger.
My question is when using a motivational page what are the best ways to A) Grow and most importantly, B)
Monetize?

I am more focused on the
Monetization
as that is where I am struggling
Growing is a formula of consistent quality posts and engaging content along with a few others
But how does one monetize in a way that doesn't promote "I only want money from you guys, get my free *how to* pdf and learn from me!"
I have a few ideas, like writing books, selling products, etc but nothing solid yet other than one main idea that goes with the page.
Ultimately
, I know I need to start and grow before monetizing. I would love ideas on how to monetize and
if
motivational pages that will stair step to a website and eventually a podcast is even a good idea?
I appreciate you all and am looking forward to updating you guys on my adventure!