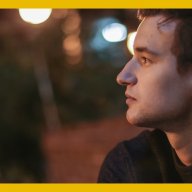 How may I provide value?
FASTLANE INSIDER
Read Millionaire Fastlane
I've Read UNSCRIPTED
Parents. Family. Love. Others.​
One of the most important things in my life that I'll do is repay my parents. Facing persecution from the CCCR for their religion, they dropped everything and immigrated to the states for a better future. Not for them, but for their kids. They sacrificed everything in order to provide more opportunity and a better future for
me
. They didn't know English, they got married young, but what they did bring to the states was a hard work ethic. The
least
I can do for my parents is to pay off their mortgage.
Unfortunately, I believe my father will be working until the day he can't. Nor does he have a retirement fund. He's already facing health issues at his age and due to his job... he's already having back issues. I need to make sure that my parents' sacrifices weren't for nothing.
Secondly, I'm doing this for family. My future family. My future children. I want to be able to provide as much as I can to my value and to make sure that they never worry about food being on the table.
Time is incredibly important
to me, as I want to be there for all the moments of my children growing up. I want to be a faithful, reliable, and supportive father.
Next is love. I'm currently in South Korea, but eventually, I'd like to bring my love to the states. We're both young and I haven't been able to receive enough value vouchers to be sure it's the right time to bring her over to America. She'd need to sacrifice everything, learn the language, and come to an entirely new and unfamiliar place. I'd obviously like to be in a position where I can take care of her and there would be no need to worry and that we can enjoy our lives.
And finally, others. I'm happy when I make things that other people use and find useful and/or improves their life. For example, at my slow lane job as a developer... I developed and automated some processes which allowed us to save time not only for our team members but our clients also love the experience! We have a Slack group of where we post daily, positive members from our clients. It's a serotonin-boost when I was able to positively impact and provide value to someone's life. I don't know exactly what my fast lane will be at this moment, but I know I want to help people and provide as much value as I can.
Those are some of the reasons why I'm here and my why. At this moment, I'm spinning my wheels, action faking. Stuck in that "Idea Phase". I also have some larger ideas I'd like to take at scale but would require that I head back to the states. I'm torn between leaving my love here and going back to the states for a while or trying to do something else online. Not really sure.
But that's my why.
P.S. - I've talked to a few members personally in the DM's so far. Such as @Andy Black , @ZF Lee , and I'm glad you all gave me your time to talk with me even if it was only for a little. It was really great talking to you all. I can't wait to meet and form relationships with more of you!

Although I don't really have anything much to talk about, maybe I can provide value in some way... But I'm taking a longshot -- I'd really like to connect with the following folks as well: @Kak , @AgainstAllOdds , @biophase , @JasonR , @million$$$smile . I really enjoy following all your content and you're all definitely people I'd like to know. I don't really have a great circle of folks IRL, and I think you're some great people.
Last edited: