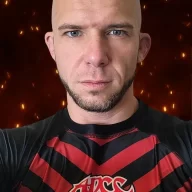 Sweeping Shadows From Dreams
FASTLANE INSIDER
EPIC CONTRIBUTOR
Read Fastlane!
Read Unscripted!
Speedway Pass
Jan 14, 2013
4,690
26,927
The next class starts today. Psychological Research & Biblical Worldview. Make it through this one and I should be eligible for Psi Chi. I'm pretty curious about the course material and what it will cover. No idea what to expect. I like to imagine
anything
would be better than statistics.
The Instructor - Type Two (The Helper)
My initial Enneagram Typing of the instructor is a Two (The Helper) with a strong One Wing. Assuming I am correct, then this instructor wants to connect deeply with students and will go out of his way to help students succeed. This would also mean the instructor can be influenced by anyone who shows appreciation for his efforts or gives him even a tiny amount of attention. Contacting the instructor and establishing rapport could be particularly valuable in this course.
What makes me think he's a 2w1?
His health looks somewhat poor. He's overweight (common in Type Twos who overextend themselves for others while ignoring their own needs).
He provided his actual phone number for students to call for help (I've never seen this in any class before)
His past employment history is all within helping fields like crisis hotlines (common for Twos) that often have an aspect of justice or reform (working with the police on social service issues). The justice/reform aspect hints at a One Wing.
He mentions some credibility, including a magazine he was featured in (hinting at a possible Three Wing since Threes like to talk about their accomplishments).
The topic of the class, according to him, deals with what it means to live a moral life and how to help others develop a sense of right and wrong. Twos want to help others, and their One Wing makes them want to help others sort through matters of right and wrong because Ones have a strong right/wrong/good/bad mentality.
He posted a gif with a bunch of hearts lol (love is a super core element of Type Two)
He makes statements like, "Get to know me better by viewing the Class Introductions" indicated that he wants you to connect with him more, and also using the word "better" which goes back to the good/bad aspect of the One Wing.
Those are my initial thoughts. I'll proceed as if he is a Two for now and will attempt to make early contact and show appreciation for the time he spends helping students navigate the moral aspects of this class.
This should have a positive influence on grading.
Last edited: