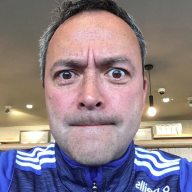 Pick a direction. Get started. Keep going.
Staff member
FASTLANE INSIDER
EPIC CONTRIBUTOR
Read Fastlane!
Speedway Pass
May 20, 2014
14,025
53,287
Because of the topic. It's associated with gurus, scammers, and on forums, with people who want to take advantage of the community. So it makes me uncomfortable as I don't want to be portrayed as such.
I often wrestle with this.
1) When I'm stuck I ask myself "What best serves the people I can help?"
Does me worrying about coming across as a wannabe guru help them? Or do I serve them better posting that video to YouTube?
Should I worry about the occasional forum member complaining that I'm trying to build my personal brand in the forum, or should I not gaf and just keep helping people?
2) Also... you're documenting your journey learning Direct Response Marketing, you're not saying "Signup here to learn the direct response secrets the gurus don't tell you".
3) Finally, what if people wanted to subscribe so they receive your issues hot off the press, *and* direct to their inbox?
Think of it as *allowing* people to signup.
Heck, I'd signup to follow along. Your writing and summaries are great. More importantly, they
save me time
. I might have Expert Secrets somewhere, but I've no interest in reading it. I'd rather skim your summary.
The same can be said for your "Learning Web3.0" thread on the inside. There's value in allowing people to follow-along as you figure stuff out. Not least because you're doing a lot of the grunt work for them, but also because of how well you analyse things and write it up.