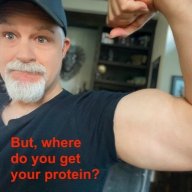 I followed the science; all I found was money.
Staff member
FASTLANE INSIDER
EPIC CONTRIBUTOR
Read Rat-Race Escape!
Read Fastlane!
Read Unscripted!
Summit Attendee
Speedway Pass
User Power
Value/Post Ratio
426%
Jul 23, 2007
35,954
153,071
Thread moved to Sales/Marketing and marked NOTABLE...

I might be in the minority here, but I do believe unsolicited emails work if you demonstrate you HAVE something of value that the other person WANTS, AND you show that your email is personal and not mass-market garbage.

This email does not.

For instance, if you're selling a mystery shopper service, you don't email a restaurant owner and ask to review his company. You just do it and then send him the report. And then maybe toward the end of the report, say, "If you want to hear our recommendations, just message me." For the opening email, I'd title it like, "On my recent visit to [enter rest. name] this was my experience." Think that will get the email opened? You bet.

This demonstrates value and personalization. Is it time consuming? Hell yea, but finding customers is never easy.

In another example, I grew my company via highly targeted unsolicited emails. When I found a client I couldn't service in a particular area, I would message a company in the area, "Need ride from SEA-TAC to Olympia." and then I opened with a FREE lead and an introduction to my service. I gave them value (a free lead, a customer, and maybe hundreds of dollars) with no expectation of a return. But it got me IN THE DOOR.

Some food for thought...