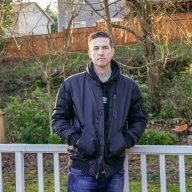 Bronze Contributor
Read Fastlane!
Speedway Pass
Mostly procedural videos, and patient training videos for post-surgical recovery routines.

With such clients, if they haven't contacted you themselves, it requires more finesse.
You would have to research their practice and see where visual-media content comes in.

At that point, you can pitch them on either streamlining existing media needs, or offering something new.

It could be video documentation. It could be editing of video documentation, if involved procedures won't permit third-party presence etc. These are things you'll find when researching their practice.

You will generally have more success with people in private practice than large hospitals, for instance. Gotta work your way up.

I post classified ads in a few places, and get contacted by people and businesses from all walks of life.
Try doing that, and it starts moving you closer to cherry picking your clients.
This all depends on your copy, and what you can show them after your copy motivates them to contact you.

Also, don't forget you can offer editing services as stand-alone work. This allows you reach clients pretty much anywhere, and opens doors for out-of-town work.

The videos you posted are nice, so you're on the right path already, as far as the technical aspect.
Thanks for the feedback! I am definetely interested in doing just editing. It's my favorite part of the process and my strong suit.
And you can do it from anywhere and that gets me excited. I would love to travel and do editing work at the same time
Sent from my SM-G950U using Tapatalk