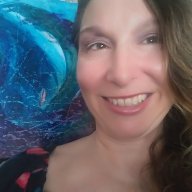 Bronze Contributor
Read Rat-Race Escape!
Summit Attendee
Speedway Pass
Wow, thank you! That is very interesting.

What kind of videos do you provide for the medical practitioners?

$4,000 a pop is great money! Twice what I make in one month at my current day job.

How would you recommend I go about getting my foot in the door to working with these types of clients?

I definetely am feeling the burn out already and want to niche down into a certain type of production. Weddings or more corporate gigs like you are doing. It's been great to learn while getting paid and be able to invest in new equipment but I am realizing that it is definetely not sustainable like you said.

The realtors I worked for do luxury homes so they definetely have the budget but in my market there isn't much of a need for listing videos right now because million dollar houses here in Seattle sell in DAYS. With or without alot of marketing. Its insane.

Sent from my SM-G950U using Tapatalk
Great Story, Congrats
Thanks for sharing!