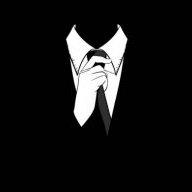 Bronze Contributor
Read Fastlane!
Read Unscripted!
Speedway Pass
Like most of you, I am a lurker.
I have taken all your knowledge but never given. Now, I finally am in the position to give back to the community.
I have earned my first million. Special thanks to
@MJ DeMarco
! I seriously am in love with you.
Take the following as an inspiration, motivation and/or blueprint, hope it can help you!
About me:
I am 23 years old, attending university and I run multiple online-businesses. In total I have worked less than 6 months for a boss. Last week, I retired because I planted money trees.
I have always been good at dreaming but after reading The
Millionaire Fastlane
I knew it's time to take action as well. After hopelessly failing at different projects I decided that for me to sell anything at any point, I needed people to hear me. I needed an audience.
This is where the real execution started: I created an Instagram account. Not a personal one, but on in a niche of my personal interest.
I kept posting interesting content and gathered fans. Soon a thousand! Then 10,000! I got addicted... and without looking for it I got brands messaging me to do promotions!
At this point you may think: "Trash story! I don't see all of MJ's
CENTS
commandments being met!"
Control: No. I don't own Instagram.
Entry: No. Everyone can create an Instagram account and start a following.
Need: Maybe. Depends on your content. There are plenty of Instagram accounts.
Time: Well, my following grows while I sleep. However, it does not earn money.
Scale: Yea. Still not selling anything.
BUT WAIT!
We are not talking about the real business here. The main takeaway until here is that ANYONE can build an audience at any time, any stage that you are in! If you don't have one, you are not winning anything. And if you are not winning, you're losing.
More about me:
I was addicted. One Instagram account was not enough, soon I had 10 and a clear goal:
Gain as many people who are interested in my content (aka Followers) while developing a valuable product to sell, and eventually converting these followers into loyal customers.
If you are a statistics person:
Today I manage more than 80 Instagram accounts with a total of 3.8 Million followers, 3 low maintenance online-businesses and built a solid network with CEOs of different brands who I collaborate with.
My email lists combined contain more than 27,000 contacts mostly converted from the Instagram accounts.
Whenever I tell someone I run more than 80 Instagram accounts I always get asked if my day has more than 24 hours.
No, it does not. I automate as many tasks as possible.
For Instagram I only need 2 tools:
SocialBlade (socialblade.com): for statistics [free]
IGCompanion (igcompanion.com): for task automation [costs but is the core tool]
(I am not affiliated with any of these sites)
Posting content on 80 accounts mostly on a daily basis might seem overwhelming and it definitely is! However, keep in mind that you start small. Once you have mastered content management on 5 accounts you will soon start to find easy and repetitive tasks that can be outsourced. If you do not feel like creating the content all by yourself (which is not possible after managing a certain amount of accounts), do a bit of research on Fiverr and find a person that supports you with that task. To keep an overview and automate that process I use a queuing system for social media called Buffer (buffer.com) that easily integrates with the core system of IGCompanion.
The process of building Instagram accounts is not the fastest. That is something we have to accept as long as we are not lucky enough to have multiple of our posts going viral. I spent up to 12 hours per day on Instagram (depending on university schedule) to engage with fans and potential followers due to my addiction but that eventually brought me to total exhaustion. So I was looking for something that could automate these tasks and save me an insane amount of time and found IGCompanion as a recommendation in another forum.
Suddenly, instead of 8-12 hours per day, I only needed about 30 minutes for that account but still kept growing by approximately 70 - 150 followers a day. And you can imagine how bored I got with all the time I earned back. So I created + 2 accounts in the same niche and started from 0 again. Initially, the setup of a new account requires a lot of time. You have to add a profile image, description, initial content (always started a fresh account with 6 posts) and then (if you have set one up) integrate it into your automation flow. This is basically how you start a new account. Simple, but costs time.
To grow those accounts you need to execute exactly 2 things CONSTANTLY:
- Valueable content (I like the idea of combining content with some kind of brutalism to stand out, my content creators from Fiverr create posts according to that rule)
- Insane engagement on Instagram (if you don't promote no one will know about you)
With these 2 points you will gain highly loyal fans that you will need later to convert to your customers of your business.
COMBINE this with automation and you will free yourself up to repeat this process X times, meaning, instead of 100 followers with one account per day, will get you 200 followers with 2 accounts per day. If you have 10 accounts, you will have an easy time earning 1000 followers per day in total. This is how you grow.
This growth happens constantly! For me, I spend approximately 1.5 hours per day to manage my 80+ accounts and the rest of the time to manage my online-businesses (online services, e-commerce, ...) with having the Instagram follower base as loyal customers.
As a business you need people who take an interested in you! Some of these will eventually be your customers. Social Media is where all the attention is today. Start with one account and continue to find ways to gather loyal fans. Spread valuable content that is related to what you currently do or plan to do in the future (your
CENTS
business) and you will see positive results. I am a 100% convinced that you can do that. I have done it more than 80 times.
In the past I have always had a single >official< account for the corresponding brand.
While that is a good idea, such an account does not have as much potential in reaching new customers than having multiple accounts in a more generic niche.
Experience shows that advertising to the same amount of total followers (one time a single brand account, other multiple accounts where the followers have interest in the topic, not the brand necessarily) differs drastically. With the described approach in this thread the conversation rate increases by 60% +
It's your turn to take action now.
Let me know if you have a question. I'll be around.
I hope to inspire, motivate & help you and that you will soon see progress as well. Be aware that this may take time but it will be worth it. Trust me, trust in yourself and trust in the process.
-
Jinn
Last edited: