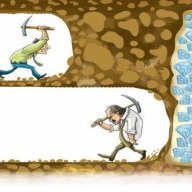 Never give up
FASTLANE INSIDER
EPIC CONTRIBUTOR
Read Fastlane!
Read Unscripted!
Speedway Pass
Are you looking for a new, lesser-known but potentially very lucrative source of leads to your business?
Would you like to build authority in your niche, develop new relationships, get press mentions, paid speaking gigs, or consulting contracts?
Do you want to have a high-value gift for your clients that will reassure them of their decision to work with you and reinforce your expert status?
Publishing a book can help you accomplish that, and much more.
I've been in the self-publishing industry since August 2014 (I have a
61-page gold thread on the inside
) and generated through book sales over $2,000,000 in revenue. I have about 100 published titles, which includes short, mid-length and long non-fiction books, short stories, novels, translations, compilations, etc. in various formats like Kindle, paperback, hardback, and audiobook.
Many of my books have become Amazon bestsellers, reaching #1 in their categories. Some were temporarily so popular that they were in top100 Kindle books in the entire store. One is a Wall Street Journal bestseller. I write under several pen names, each in a different niche, but currently limited to non-fiction which is my main area of expertise.
With my experience in the industry, I can help you publish a book that will grow your business through the following ways:
Build authority in your niche—this can be a hugely valuable asset, particularly if you're working with more affluent clients who want to work with the best of the best. A professionally-published book is a great way to demonstrate your expertise and position yourself as a thought leader. You may also get press mentions and podcast interview invitations which will further cement your expert status.
Get paid speaking gigs and consulting contracts—people who read your book might be interested in hiring you as a consultant or public speaker. I regularly receive offers to speak at virtual events (I always decline as I'm not into that but the opportunities are there) and participate in various joint promos. I made over $1,000 from a recent one with perhaps 10 minutes of work and am participating in a similar one this month.
Get a new source of high-quality leads—having your potential clients read your book first can help you establish a relationship without lifting a finger (other than writing your book in the first place of course). Then they come to you instead of you coming to them—and they already trust you. Who doesn't like an easy sale?
Give a high-value gift for your new clients—make your new clients more likely to stay with you by giving them a free copy of your book. This serves the function of what Gary Halbert called "a stick letter"—a letter sent after a client bought something from you, intended to reassure them of their decision and stop refunds or in this case, stop doing business with you.
Attract high-quality employees—that's what Gary Keller from Keller Williams Realty, one of the largest real estate companies in the world, accomplished with his book, attracting A-players who read his book and used his strategies as they grew his own company.
Engage in corporate responsibility and improve your image—depending on your industry, you can donate a few boxes of your book to libraries, schools, prisons, non-profits, etc. It's an inexpensive way to promote your business, do some good, and maybe even change some lives.
To learn more about how you can grow your business with a book, check my gold thread
How to Use Book Marketing to Grow Your Business (a Less Common But Powerful Strategy)
in which I outline the entire strategy.
In this thread I'd like to offer my services for those who would like some help and/or who would like to hire me to execute the entire strategy to make sure that it's done right. I offer the following services:
1. Consulting
A 60-minute call in which I answer your questions, assess your book, help you with your marketing strategy, or anything else related to self-publishing or book writing.
Send your list of questions in advance so I can prepare and pack in as much value as I can during the call. I'm confident that during our 60-minute call I can help you save a few dozen hours and hundreds of dollars you would otherwise have to spend to figure out the answers yourself. If your hourly rate is higher than $20, this is a no-brainer.
Price:
$500
per hour
2. Do it for you services
I can walk you through every step of the process, starting from helping you identify the right topic for your book, outline it, write it (I won't write the book for you but I can help you find someone who will), prepare for publication, find early reviewers, and promote. This also includes turning your existing e-book that you currently give away on your opt-in page into a Kindle book and promoting it on Amazon.
Price: depends on your needs but generally speaking starts at $5,000 and goes all the way to $20,000+ for doing everything for you. I'll give you a quote when you send me details regarding what kind of help you need. Note that it's a fee for my help and there will be additional costs to hire editors, designers, and other freelancers, pay for advertising, etc.
Full disclosure:
I'm not cheap and I'm not ashamed to admit it.
I only want to work with those who are serious about publishing a quality book as otherwise we'll be wasting each other's time.
I'm still a full-time independent author and this is just a side business to share my knowledge. I enjoy launching new books. Helping others publish theirs will be a fun and rewarding experience for me.
If you're interested, reply in this thread or send me a PM and we'll discuss details.
Last edited: