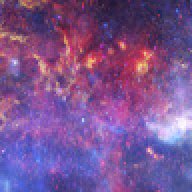 User Power
Value/Post Ratio
30%
Jan 19, 2023
10
3
I hope this is the right area to ask this,

So I have started an online business selling Websites and everything that would encompass (SEO/Logos/Funnels)

I'm trying to get sales but I'm struggling at the moment and was wondering if anyone had any know how on how I could improve my progress?

What I'm currently doing is going on google maps & yell and making myself a big list of people to call.

Then I go through the list systematically and phone them.

I've called about 150 so far and I think it's time to re-evaluate my strategy as I've gotten 0 jobs from it and about 5 leads.

My phone calls go something like this:

"Hi I'm HJP calling from X, I hope you don't mind me reaching out. I found your business online while searching through (My Region) and saw you (had/had no website) and I wanted to ask if I could help you out and provide you with a bespoke website designed to grow your (business/brand)"

Them - "No I don't need one / We do our own websites (Wix/goDaddy/Unprofessional website) / I can't afford one / Ok but I have one ( Outdated or very poorly designed) / "Ok I am interested (Rare)")

If they say they don't need one I'd say " I'm glad it's working for you without one, but what makes you think that you don't need one?"

If they say they do their own I say "I can see that you did it with Wix/GoDaddy etc and it doesn't look too bad, however I can make you a website with my 5 years of web development experience that will be far more effective at converting potential clients"

If anyone has any tips I'd appricieate it a lot, I'm also looking at doing voice mails & am currently doing facebook ads off the advice of a post here.