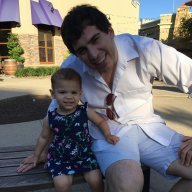 Gold Contributor
FASTLANE INSIDER
Speedway Pass
Jul 25, 2013
396
1,824
554
31
THE SIMPLEST, FASTEST, EASIEST WAY TO DOUBLE RESPONSES TO YOUR ADS AND SALES MATERIALS:
(It takes an amazingly easy 5 MINUTES to do)
​
Most ads and sales pieces are drier than the Sahara. They all sound the same.
"Best prices in town!" "Expect great work from us!"
You've seen those worn-out slogans in every industry...it's sad because some goober sat behind a computer screen thinking they just came up with the most awesome turn-of-phrase ever seen.
These stink because
#1: They focus on the business not the customer (but that's for another time)
#2: They sound like everyone else
They sound like everyone else because they use the same, exact phrasing as everyone does.
The fastest, simplest, easiest way to cause the cash register to *cha-ching*...just use more interesting words.
You don't need to be a world-class copywriter to do this. You might hate writing, or plain suck at it. That's ok. Here's how to quickly (in 5 minutes) boost responses...
Use these 75 POWER WORDS:
POWER 75 WORDS (courtesy of Clayton Makepeace) (referenced everytime I write any 100 word ad or 10,000 word letter):
Amazing. Astonishing. Astounding. Announcing. Appalling. At Last. Bargain. Bonus. Breakthrough. Charter. Comfortable. Discount. Discover. Discovery. Easy. Effortless. Exclusive. Free. First Time Ever. Fearless. Forever. Gift. Guaranteed. How To. How I. Hurry. Immediate. Improved. Your Profits. Inevitable. Instantly. Intense. Introducing. It's Here. Just Arrived. Last Chance. Limited. Locked-In. Miracle. Money. Never Before. Nothing To Lose. New. Now. Opportunity. Painless. Premium. Prestigious. Priority. Promise. Proven. Quick. Revolutionary. Right Away. Rush. Sale. Save. Savings. Scandalous. Secret. Send No Money. Sensation. Simple. Special, Shocking. Steal. Surprising. The Truth About. Today. Unique. Valuable. Why. Win. Windfall. Yes. You.
​
WHAT?!?

You might be thinking...
"I use these words all the time"
: "You," "Free" "Now"
Those are included because they're the staple for increasing response...However, everyone and their dead grandma uses 'em...
What about
"Shocking" "Amazing" "Surprising" "Introducing" ...
These are the words that really stick out...
You turn:
---- "Best Prices in Town!" [used by every local biz on the block] to...
---
"The Most Shocking Savings You'll Ever Find"
[says the same thing...but incorporated 4 power words that : 1) Stand out 2) Sound much more intriguing and sparks curiosity.
Notice, this example still focuses on the business (hypocrisy right?)...but adding "You'll ever find" suddenly flips the table. The customer now thinks about "Am I overpaying for X? I deserve the lowest price?"
Etc. etc.
Drop these words into your next ad and see what happens.