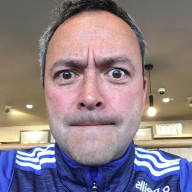 Pick a direction. Get started. Keep going.
Staff member
FASTLANE INSIDER
EPIC CONTRIBUTOR
Read Fastlane!
Speedway Pass
May 20, 2014
13,219
51,143
Woohoo it's Monday! My favourite day of the week. It's like New Years Day - every week.

Come Sunday, when you look back on this week, what needs to have happened for you to be happy with progress this week?

What will you do to make a sale this week?