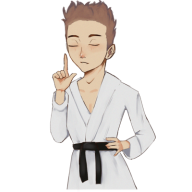 Legendary Contributor
FASTLANE INSIDER
EPIC CONTRIBUTOR
Summit Attendee
Speedway Pass
I've debated posting this thread but it's time for me to hop back on my soapbox for a minute and talk psychology again.
One of our human needs is the need for significance. To feel important. Special, unique, different -- to stand out somehow.
It's an important need. Not a want, not a desire -- a NEED.
So hear me: it's not bad.
It's not good, either. It just is.
BUT -- how we fulfill that human need... the VEHICLE we choose to fuel the need of significance can be destructive. Not just to yourself, but to other people as well.
Some people dress certain ways to feel significant, some people get tattoos, piercings, drive a certain kind of car, house, or whatever.
The one that I'm referring to today is called "the tall poppy syndrome"...
Where someone sees someone who's successful and they like to cut them down to size because
next to that person, they feel insignificant.

After all, what's easier? To build the tallest building in town or blow up the tallest building?
Well here's the deal, banana peels:
There have been a dozen threads lately (and not that there haven't been in the past), but they are along the lines of:
"Can we talk about Gary Vaynerchuk" and "What do you think about
Tai Lopez
" and "What is the deal with Tony Robbins" and "Is Tim Ferris a scam" and "I can't stand Elon Musk" and on and on and on and on...
Jesus F*ck.
First -- and this will probably ruin my credibility -- but I work for one of these gentleman. But here's what I see all day every day:
People who have an opinion on someone they've never met, they've never read their books, they've never watched their material, they've never been to one of their events...
They simply talk trash from behind a keyboard to make themselves feel more significant.
It's poisonous.
So many people jump onto this forum for ideas, inspiration, and knowledge -- why not add something to the conversation instead of just "I hate that F*cking guy" ... why!?
And then you hear this bullshit response of "oh no I know all about them" -- do you? Do you REALLY?
Have you met them?
"Well no, but I know a friend who had a roommate who knew someone who once bought that guy's book and he's not a billionaire yet, so F*ck that guy!"
If you're going to argue with anyone's opinion -- including MJ's opinion -- you damn well better have something to back it up.
What ever happened to intelligent people who -- when they disagreed with someone -- they'd go research all about them. Learn what they agree and disagree on and have an intelligent debate about the ideas and how to implement them (if at all)?
I don't enjoy every personal development person out there. I don't agree with every business guru out there. I don't worship anyone in particular.
... But I know what they stand for and what they don't... AND I don't sit around and try to make myself feel better by telling strangers that "they are F*cking stupid for listening to (enter successful entrepreneur here)".
I know these threads are going to pop up occasionally. And I wish the person who posted the thread would do their own research instead of listening to a bunch of negative assholes telling them what they should think.
Like "Elon Musk is a fake and you're an idiot for even thinking he's a successful entrepreneur" -- that stuff (and person) can just F*ck right off.
"Oh I know, I've done my research on him!"
You HAVE!? You really have!? What research is that? You read a Yahoo news article that said he's a tough employer and isn't liked by engineers?
"Well you can do your own research, then you'll know what I know."
Fuuuuuck. Offffff.
I've never used the Rant tag before but I'm very happy I did.
Rant over.
Stepping down from my soap box now.