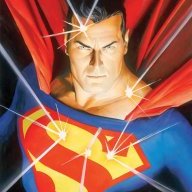 Contributor
Read Unscripted!
Hello everyone...
I haven't posted much to the community yet.
Here is my intro post to know more about who I am.
This one is going to be a bit of a continuation of this post. I just got off of a pretty shitty day at my job, and feel the need to rant. As well as reach out to whomever out there on this forum may have some advice for a lost soul such as myself.
Detailed in my intro post, I was passionate about filmmaking. I left it behind recently as I felt it was one of those situations where it was my passion, but not necessarily something that would pay the bills.
Since I've placed my dreams of filmmaking on the shelf to find another endeavor to fill the void it left behind, I have struggled to find a sound replacement.
Starting a business was on the mind from the get go, even before I read MJ's book. However, I tried to write my first novel this year. As my passion for filmmaking started with the hobby I had in writing short stories.
Storytelling seemed to be something I had a natural talent with.
As I write this, my mind gravitates towards the possibility that I could make it as a self-published author. If only I would just take the time out of my day to work at it.
But there's always that shadow of doubt within me that prevents me from taking the chance. As I feel at 27 years old, I have already wasted too much time. My parents and extended family continue to age and I fear I may not succeed in time to let them reap the rewards I would potentially give them.
As my primary purpose would be to help them retire.
"Writing a book would take too long, and would ultimately be fruitless as there are so many self-published authors out there you wouldn't stand out."
"Becoming successful at such a creative career would take more time than you are willing to wait."
I've entertained the idea, but work has me so burnt out all I want to do is relax and have a beer. And a novel is 100x longer than a screenplay (to which I have written several), and something I had trouble starting from the get-go.
I was a "pantser" in my younger days (meaning one just writes what comes to mind, edits later), now I work best with meticulous outlining. Which is where most of the work goes anyway. And I just couldn't settle on an idea that would last the length of an average novel anyway.
Scrapped that one.
Business has always fascinated me but never found anything that I would stick with. Until after my two years at a local Apple Dealer. Cape Cod, MA is essetially what I call Florida 2.0. As it is unfortunately heavily reliant on a large retirement community.
When it came to computers, I noticed an entire generation crippled and confused by the technology that was either forced on them, or they bought out of necessity.
Some of the most basic things we younger folks take for granted, most old people didn't grasp.
We offered private one-on-one lessons in the store, but they were usually with difficult personalities or were just hour long tech support sessions.
Most folks did genuinely want to learn, but were just intimidated by the technology.
I offered the owners of the business an idea, as I was managing the website, to offer free lessons on the bare minimum basics that would be included with the purchase of a computer with the company.
As most of these old timers expected these things to be included free with a purchase, much like an actual corporate Apple Store.
We didn't make more than $100 margin on the machines, even less for tablets. So I was mostly ignored.
That idea eventually developed into a full on website that would sell niche tutorials of computer basics based on platform. Specifically targeting seniors.
The viability of it seems iffy to me, as how would I advertise online to people who are confused about the internet and computers? I considered old fashioned means of marketing, but wasn't finding a lot of consistent info on it.
I eventually shelved it, as money is tight, and I wasn't sure if taking the risk would be a good idea. At the time, I was transitioning to a new job, and fell behind on credit card debt. Which up until this point, I was staying on top of.
Shelved that one, for now...
These days, I just feel like I've lost direction. And I'm not sure what I should do.
I have conflicting emotions surrounding the thought of writing books. Ideally I would love to do it but feel like the market is so saturated and everyone wants to be the next "self-published millionaire". So doing it other than for love seems like a waste of time.
While starting a web tutorial business would be awesome. I do care about helping others understand computers better, but I think I have put all my eggs in one basket. And rested all of my hopes on this idea. Yet, I'm too nervous to just do it.
I was close to a "F*ck This" event tonight, as I was ready to just walk out of work today. But I need the money to continue doing the entrepreneurial endeavors I want to try.
So here I am, ranting about the ideas I've had to move forward and why I feel like they won't work.
I guess I'm just hoping someone will convince me to just give it a try.