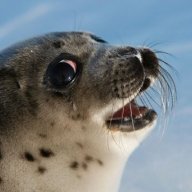 Silver Contributor
Read Fastlane!
Speedway Pass
User Power
Value/Post Ratio
355%
Nov 29, 2017
202
718
32
Hi. Just read a whole ICK thread and I'm just feeling the need to give back. Additional thanks to Andy Black, BioPhase, MJ and whoever else I'm forgetting (sorry!)
If any copywriter can help me format this better then please let me know. I really think there are gems in here and it would be a shame if my formatting ruins this for some people. I'm trying though! Also, now that I've written it and re-read the whole thing, I'm not sure if this only belongs in the ad/marketing forum. It seems like it cross-applies to others. Anyway -
Now, to the main course:
I'm sure this may be common knowledge to some of you guys, but for others this could really help them get an insight into what people are looking for and perhaps get some sparks flying around in their heads.
I actually made a couple hundred $ last month doing this. Not much $, but I would imagine that with the right product/service and the right approach, you could actually make quite a bit of cash with this method.
I used this technique with Twitter but I am sure there are ways to translate it to many other platforms both online and offline. I feel like the derivatives of this technique are pretty endless.
Here we go.
I am a music producer and I make instrumentals for rappers/singers/musical artists to sing along to. It takes me anywhere from 15 minutes to 1 hour of work in most cases. I can sell them anywhere from $100-500. It all depends on the buyer and the perceived value I provide.
Here's what I did to make some sales:
1. I went to the Twitter search box and typed in stuff like "i need beats" and "i need instrumentals".
2. The search will return Tweets from people that say these things. If you use quotation marks, you will only get results with EXACT phrases. Meaning if I typed in "searching for beats" (quotes included) then I only get results with the exact phrase "searching for beats". If I omit the quotes, then it will return results with any combination of the words (ie: for beats searching, beats for searching). Some searches will obviously benefit from the quotes, while others will not. I noticed that searching Tweets with "$" or "paying" or "PayPal ready" obviously returned more qualified leads. Sometimes it would disqualify leads for you because some people would type things like "i ain't paying" etc. Lol. So we know not to contact them, unless you enjoy wasting time.
3. I DM the people (if they have that option open... some people have it off) and
I just approach the conversation with their wants and needs in mind.
If I talk about my money right away ("I'm selling hot beats!"), it is a loss 99% of the time.
If I ask things like "Saw your Tweet that said you were working on your album. What kind of beats are you into?", then I am creating an opportunity to provide value and thus an opportunity to ultimately make a sale.
BONUS POINTS - if they have a link to one of their songs in their bio - I'll give it a listen and make note of the name and open the convo with something like "Hey man. Just watched your Swag King video... your flows are on point... the video was shot real well too... I really like your work.". This helps me out twofold because A) I'm providing value to them (positive feedback & maybe a compliment) and B) I get to hear what their music is like, which helps me know what type of beats they like and what kind of beats I should show them.
4. In my case, most music artists post their email in the Tweet ("send beats to
swagking@gmail.com
") or it's right there on their profile. So I go ahead and send an assortment of beat samples to that email and let them know to check their email ASAP! Right here is when I usually drop my cell # and tell them to contact me if they enjoy any of the beats. Those of you with more experience might laugh at how laid-back my CTA is, but I really try not to put pressure on people. My follow-up game is horrible and I need to work on it, but I've noticed that putting pressure on people looks desperate and immediately crushes your social proof. Someone that is constantly getting sales does not need to exude desperation. My
goal
is to get out of the Twitter space. A text conversation just feels way more personal than someone you're talking to on Twitter. Most people just associate phone contacts at a higher level of trust than a complete internet stranger. It shows confidence, initiative and provides door to move the relationship forward. There's something about seeing the blue iPhone bubbles and the dots when people are typing etc. (sorry green bubble Android people!). I'm sure phonecalls are probably better even - who knows.
5. If people enjoy any of the beats then I work out the sale and
CONTINUE TO HELP THEM EVEN AFTER THE SALE.
I make sure to remind them to send me the song once they record so I can provide feedback and a professional ear to help them improve the song further. In some cases this has made me more $$$ because I provide mixing/mastering services. I don't even sell it to them ... I just let em know where the song could be improved and maybe drop a hint like "When I'm mixing, I like to add a little more bass during the chorus section" etc. It just implies that you know what you're doing... it develops trust... and most importantly, it PROVIDES VALUE. This is the one thing I took from
TMF
that has been stuck in my head since I closed the book. I really think
TMF
saved my life... once I started looking at things as a value exchange, it just became easier to sell. Because I'm not even selling really - I'm just giving people things they want and I'm receiving value back. It's so much easier to focus on fostering relationships and helping people than it is to sell. The LTV of a good relationship with a client is crazy. In a world where everyone feels like others are always trying to TAKE, you GIVE. It really causes some emotional reaction in people that is deeply human and people desire but don't get often enough
So those are my 5 steps. I also have another important thing that helps me save time. I read somewhere about MVP - Minimum Viable Product. Sorry to the author - I don't remember who you are.
Anyways, an MVP is the smallest amount of time investment to validate the demand for your product.
In my case, why make a full 3 minute beat if I can just make 60 second samples and sell using the samples?
So I churn out 60 second samples and let people hear em. 60 seconds is long enough to understand the general vibe of a song. If you don't like it in 60 seconds, chances are you aren't going to enjoy it period. If anyone enjoys a sample, then I work together with that person to get it how they like it (providing more value). I open up the file and expand the 60 second beat into 3 minutes. This takes me like, 5-15 minutes on average.
So yeah - I need to make more sales and it's not Fastlane but it's teaching me some Fastlane principles. Just by talking to people and trying different approaches, I've found that people just want to be cared for. Or cared about. If you take 3-5 mins to just have a personal little conversation with someone instead of a copy/pasted script, they enjoy that.
I am horrible at conclusions so I'm not even going to try to write some profound stuff here. Thanks for this forum and I want to go to the summit... hopefully I have $ next year.