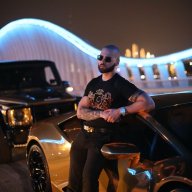 Silver Contributor
Read Fastlane!
Read Unscripted!
Speedway Pass
Scale and the mathematics inherent in the business.

The $1M dude is probably also a slightly better marketer.

However my bet is that BOTH ENTREPRENEURS work EQUALLY as hard.
What is it that precedes scale though? What is it that even allows scale to be possible?
A company might have
potential
for scale because it has an offer that the market wants (demand).
However, at the very fundamental level of every business, what's the catalyst that let's it maximize that potential?
The Customer Experience
(And I do NOT mean customer support. Support is a part of the experience. The experience is everything in the buying and delivering process that creates a positive or negative perception of your business in the customer's mind)
No matter how good your marketing is, no matter how much the market wants what you sell, no matter your leadership skills, your motivation, your boldness and all other things that have been mentioned...does the business even stand a chance without an optimized customer experience?
Because when the customer is satisfied from transacting with you, they will come back, spend more, spend consistently and bring referrals who will also do the same.
The question is "for how long can you maintain an excellent standard of customer experience?"
Can you do it for long enough to gain sufficient market share so that you slowly but surely dominate your space and achieve a monopoly?
Or will you sit back and rest after you've achieved some decent success, only to find yourself losing customers because you stopped paying attention?
I don't believe that scale can even be achieved without maintaining an excellent standard of customer experience.
The difference is between a $100k and a $1million a year business is apparently scale.
But what is it that
facilitates
scale?
That's what we should be thinking.
The customer experience is one of the must crucial ingredients of the recipe, which is most often overlooked.
A product that solves a problem or fulfills a need of the market is another (demand). Marketing is one more.
Overall, I do not think there is a one single thing that makes all else redundant, rather than a mix of components properly combined to achieve the end result.
But like the recipe for a great cocktail, it's the combination of multiple ingredients, in the right dosage that make or break the result.