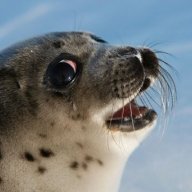 Silver Contributor
Read Fastlane!
Speedway Pass
Hey guys
When I say successful I don't mean I'm
@Andy Black
.
But I'm currently running profitable campaigns that are rooted in strong fundamentals:
A hungry market.
Proper search targeting.
Proper ad relevance/copy.
Proper landing page.
Consistency throughout the whole process.
Now, to my question:
I'm interesting in doing a "get leads, sell leads" model instead of selling AdWords freelancing to local businesses:
They get leads.
I get money.
We're both happy.
Approach:
Run paid ad campaigns to a landing page and collect qualified leads. Have the # be a CallRail number pointing to a reputable local service provider. Listen to the calls. When you're sure you gave them a proper lead or two, call them up and tell them you've been running leads. Work out a deal.
A Couple Things I'm Insure Of
:


Do I make separate properties for each combo of vertical/location?
ex: "qualitybostonroofers.com", "hudsonpoolcontractors.com", "brooklyndogsitters.com"
Or do I make one big "goodservices.com" and silo it out into "goodservices.com/us/ma/boston/roofers"
I'm basically asking what the pros and cons are for having multiple different web properties. I'll start with maybe 3 landers, get them profitable and then move onto more.
So, one site or many?

Do I charge per lead, or per month?

Do I charge per lead or do I rent the page out for a monthly fee?
I like the monthly fee because once I have some data, I can give them an estimate of how any leads they can get for several different packages: $500, $1000, $2500, $5000, etc.
Plus "per-lead" brings up all sorts of arguments about what a lead is and isn't. All that really matters is that they make more than they spend. If they spend $2k with me and make $6k, then they should be happy (if they know how to track...).
Also, I can collect up front instead of running the campaign out of pocket and then selling each individual lead. Say I collected $2k. I'd give them an estimate of leads for the month, I'd take my cut (let's say 40%) and then I'd run campaigns with $1200.
If I see room for growth (there's more impression share to grab), then I can upsell on the next package and take a smaller cut to give them a tiny boost in leads/$ ratio. They're already gonna get more leads, but why not increase the ratio and provide more value? It won't really take me any more effort to change the spend...
I can set packages something like this:
$1000 package -> 50% goes to spend ($500)
$2000 package -> 60% goes to spend ($1200)
$5000 package -> 70% goes to spend ($3500)
Also, monthly is
consistent
. They get used to the bill and there's no sorcery or magic behind it. There's nothing to dispute or ponder about really. It's
simple.
Rant:
I like this lead gen method as well because I own the campaigns. I have more leverage/control and I can even run thousands of $$$ on a credit card with benefits and collect miles and whatnot.
I'll stress again - I have more leverage/control with this model as opposed to being an AdWords specialist. This is probably the most important thing to me. If I learned a single thing from 4+ years of freelancing, it's that the "service" relationship is automatically skewed you in a position of weakness. You allow people to ask too many questions and have too much say in things that they don't understand at all. I will never show a client any metrics besides cost.
I'm like a scientist; I mix dangerous chemicals you don't understand, and if you touch them, your hand will melt off. But if you let me do my thing, I'll present you with your Money Goo that you want so badly. I don't care if you just found out about "Enhanced Cost Per Click" on some blog - do you want 3x ROI or not? There's a whole lot of roofers out there that would love what you have...
I like the whole rent thing because it's more of a "business/customer" relationship, with me being the business. I'm like a landlord. I own a valuable asset and the biz understands that, and that's why you pay for it. Let me work!
If I sound bitter towards freelancing and small biz owners, it's because I am. Sorry for the rant.
So, one web property or many? Charge per lead or monthly?
Big thanks to those who provide insane value on this forum.