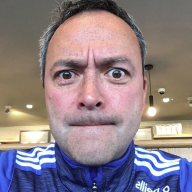 Help people. Get paid. Help more people.
Staff member
FASTLANE INSIDER
EPIC CONTRIBUTOR
Read Fastlane!
Speedway Pass
May 20, 2014
14,269
53,962
A new client signed up yesterday (meaning they paid the invoice yesterday).
They generate leads and sell them to local businesses.
They've used about 5 different Google Ads freelancers or agencies to date and can't get profitable.
We're starting in one city and will scale nationally if it works, maybe internationally.
Steps taken last night:
1) Raised a task to get conversion tracking implemented properly.
2) Reviewed the live campaign
154 search terms contained the city name.
8 search terms contained "near me".
76 search terms contained neither.
This was a good sign as search terms containing a location usually indicate the searcher's looking for a local service.
3) Got some ideas of main services from the client and did some keyword research
Entered those services plus "near me" into the Google Keyword Planner.
(We can replace "near me" with the city name and they'll likely work.)
Downloaded the 2,000+ keyword suggestions and categorised them.
Identified the top "short-head" terms, and the top "long-tail" terms.
4) Paused the live campaign.
The client said it was only break-even that day.
It brought some visitors using search terms that weren't ideal.
Impression Share was limited by budget for the day (meaning we might be able to spend more on the ideal search terms).
5) Manually created a simple campaign targeting the whole country and bidding on the 4 main keywords plus city name.
One exact match keyword per ad group with the ad group named after the keyword.
(This makes it easy to create relevant ads when we look at the ads and ad group names ... see screenshot below.)
Hope this helps!
I'll post more updates on this new project as we build campaigns out and start getting data.
Let me know if you have any questions.
Screenshot of the ads: