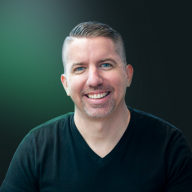 Legendary Contributor
EPIC CONTRIBUTOR
FASTLANE INSIDER
Read Millionaire Fastlane
Summit Attendee
Speedway Pass
Aug 13, 2007
4,020
5,630
1,316
For those that are on the New Year.... New Me train.

Get started with this, Don't let another year pass you buy where you missed your goals and allow yourself to feel like that is anyone fault or anythings fault other than your own ability to wake up in the morning and thrive all day.

All the documents are here in this thread and free for you, all it takes is a bit of effort to find a partner and get started on calls in Jan and never stop them (unless they don't work for you, then change it up).

I have 1 spot open now if you want to take a shortcut and get the best from the start. I think I will have another spot open in a week or two as well.

Even if you can not afford or don't have the mind space for that right now. Start on your own weekly sheets above and hold yourself accountable above all.

No one will ever be able to do it for you, (I wish i could!)
......so get up, move around, get some water.... and get started today!