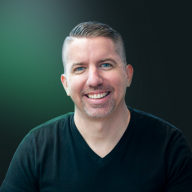 Legendary Contributor
FASTLANE INSIDER
EPIC CONTRIBUTOR
Read Fastlane!
Read Unscripted!
Summit Attendee
Speedway Pass
Key # 1
Here is how to change everything in an instant....
Feeling crappy today?
Feel like you can't get started?
Don't know how or what to do?
Guy you held the door open for earlier didn't say thank you?
Jerk in traffic cut you off, then flicked YOU off?
Spouse not seeing the hard work you put in to keep the house clean?
Kids don't care about all the things you do for them?
Parents don't see how hard you are working?
Boss didn't notice that you are in early and did sally's work for her to help the team?
I get it, I get YOU
I really do, but that doesn't really matter.
....Do you want to change it all today?
what about....
RIGHT NOW?
@Kung Fu Steve
is going to slap my wrist (oh plz) for putting this very valuable TR lesson out there (since it's part of
his exclusive group
, but I wanted to share it after having a conversation with
@Vigilante
earlier.
This is one of 3 keys that i use daily that have turned my life upside down.
So here it is....
"Turn your expectations into appreciation... and your life will change immediately"
Wait, What does that mean and is this some mind bending bullshit again? well #1
yes, of course
. How else did you think it was going to happen, by eating 11ty bags of cheetos at 10pm?
You are suffering because you are in a state of mind that breeds suffering. The world owes you down to every please and thank you. One missed expectation stacks a top another and before you know it, BOOM, depression.
If you are looking for negativity in this world, you are in luck. It is everywhere. If you want, i'll send truck loads to your house!
My ask here is only 1 thing,
Take 10 minutes today to think about the above quote and what it might mean to you and your life
. Re-read the top section of this OP and see how you can make it apply to each situation.
I am not going to do it for you, because you would just as quickly forget it.
Don't like it? Don't care.
Do like it? Share it with someone else that might need a simple lesson. I promise you it will fulfill you today, tomorrow, and into the future.
Quick Links to the other Keys....
Key #2
Key #3
Key #4
Last edited: