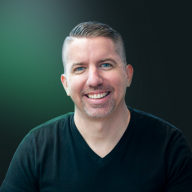 Legendary Contributor
FASTLANE INSIDER
EPIC CONTRIBUTOR
Read Fastlane!
Read Unscripted!
Summit Attendee
Speedway Pass
So you've got your
productivity systems
set up, got your pomodoro timer set up, got business started or all your tasks at hand that you need to do .....
then nothing.
[Stick with me you WON'T regret it, I'm going to give you everything you to be successful below for free]
You haven't done anything all week. WHY?
What happened to all the time you had? When you were in the shower, you were so amped up, then did nothing....
Shoot.... another missed day. How did that make you feel? Did it set you up to do even more the next day or tear you down?
Do you want to know the difference between successful entrepreneur and everyone else?
Accountability.
They make sure someone holds them accountable since going at it alone can be difficult without anyone to answer to every day.
And you can too. Below I am going to lay out the steps and complete framework of how you find the right accountability partner (or
hire one
) and all the documents you need to make it impactful for your business starting right from the first week.
I have refined this system further over the last year to make sure it focuses both on business and the rest of life, because you can't be fulfilled if you let everything fall apart just to make money.
There are 4 steps involved:
Deciding that you are committed (this is critical)
Finding or hiring the right partner (and which one is better for you)
Follow the process, be consistent, and respect the process and your partner
Track your progress
So let's dig right in with step 1...
Step 1 - Deciding that you are committed
I am willing to bet that is isn't just this week that you have struggled with not getting things done? If I am right, one of the helpful things you can do moving forward is to make the decision to commit to this process. You can think about it all you like, but being committed means showing up to your call, on schedule every week and making sure that you made your best effort to accomplish what is on your list from the previous week to move your needle forward.
You can not (and your partner can not if its a group) move forward and make this effective until it is certain in your mind that you are committed to this process. I have my clients sign a promissory document that agrees to being full into this process quarter by quarter.
If you haven't committed yet, Don't waste your partners time. Wait until you are at a point in your life where you can focus in and getting things done moves from a want to a need. You don't want to burn a valuable resource before it is mission critical. If you need help getting off the fence to commit, create a thread, send an email, send me a PM, do something to reach out and get help to go one way or another. If you are standing still, you might as well be moving backwards. (grow or die, right?)
Step 2 - Finding or hiring the right partner
So you are fully committed and have decided you can't go at it alone and want someone to hold you to your word and make sure every week you are pushing forward and give you that push you need if you fall off. Now we need to find or hire the right coach.
Should you find a good partner or hire one? This is going to depend heavily on how much experience you have, or your potential partner has. A good accountability coach is inexpensive compared to the amount of income and life change you will experience, so don't get scared at the price tags on some of them if you are going to hire one. There is a reason it can seem like a chunk of money, it's because they work. When you hire one, you can assume that they know the structure well, and they know exactly how to be effective in goal and strategy session and can keep things simple and succinct.
Here are the things to look for
1.) Make sure you will respect your partners time and opinion
2.) Experience isn't necessary but it is preferred
3.) Close friends and family are probably not a good fit because you will chat too much
4.) Make sure you trust your partner with your information, Everything should remain 100% confidential at all times
5.) Make sure your partner is reliable and will be able to make the call weekly and is as committed as you are (you will have missed weeks)
If you have or know a partner that you can do a shared group with, excellent. My advice is to make sure that persons values align with yours in the sense that someone with little business and/or life experience wont always be able to know whether the goals and strategies you are setting up are valuable and achievable each week. This can be the difference between success and failure with a partner.
Finding a shared partner is not always easy. I turned down quite a few shared partners on my journey because I didn't feel like they either had enough experience, or ultimately they had way more than I did and the group was going to be far too unbalanced to be beneficial. Hiring one can be a great way to shorten that process and also serve as another element that commits you to the process.
Step 3 - Follow the process
So here we go. You've found or hired a partner and you are ready to go. Here are the steps, then we will expand.
schedule a discovery call where you set up your weekly call time and get background info. For most this will be sun-tue but it can be any day of the week as long as it is consistent. Same with the time, pick a time that works for you and your partner where you will both be in a clear work-centric environment. Your weekly calls will be 1 hour if its a 2 person shared group and 30-45 min if you hired a coach.
Each week you will get on the call and take turns going through the process. The first person will go through their updates, 2 minutes a section, of what they accomplished and where they might need to adjust. That same person will then go through the goals that they are setting for the upcoming week.
For the listening partner, the goal is to make sure those goals are very clear, are meaningful, and achievable. You should be checking to make sure they are not just adding easy tasks week by week, that is what a productivity system is for. The listening partner will also be the one holding the talking partner to the time limit. Don't be afraid to tell your partner they are chatting too much and getting off focus.
Finally Partner 1 will go over the final section which is how they are going to move the needle this week. This could be a main goal that ties with several of the items in the list, or a single one. But this is where we define our "must do" for the week. It ensures that if the world is a blaze, that partner is going to move forward one way or another this week.
Switch. After partner 1 is done (~30min) Then the other person will go. The call should be short and to the point and then both of you will be off to the races.
Rinse and repeat weekly.
Step 4 - Track Progress

With my clients, We do a very specific initial assessment, and then one every quarter to track and put data to how fast and far we are moving forward. This also will reveal whether a certain area is sliding or falling off and gives us the signal that something needs to change to get that person back on track. You can make your own version of this.

The Documents -

I always use a shared notebook in

evernote.com

when i do these. It can be done in gdocs or whatever is easiest with your partner. Below is a link to the template for the weekly calls (word and evernote), as well as a print version if you want to write and not type while you are on the phone. Copy this template into whatever program and rinse and repeat each week with the current weeks date. There is also an example document filled out so you can have a reference if needed.

[Download Accountability partnership documents - free]

Do you want the ultimate shortcut and hire a pro?

If you can't find the right partner or you just want to not waste time and get someone with experience in this to start nailing your goals, you can hire me. I will work with you on achieving your goals & dreams, as well as teach you how to properly set your targets if you have struggled with it in the past.

For the fastlane, I have created

5

spots

on my schedule

that are half the current monthly rate

. Because this is scheduled time I can not offer more than 5 of these spots so once they fill up, they are gone.

If you are on the fence, JUMP.

You can see the offer and details here:

Hire a Professional Accountability Partner

Whether you find your own partner or hire me, this can be one of the most impactful things you do for your business & life. You can verify with both

@GlobalWealth

and

@Hong King Kong

.

I will tag

@Vigilante

so he can give you an idea of the benefit of being directly connected to other notable entrepreneurs and how it can change your life and your business on a dime.

Current Client Testimonial Here

[MODS, This was approved by MJ prior to posting]
Last edited: