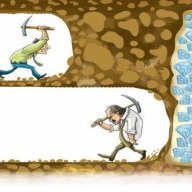 Never give up
FASTLANE INSIDER
EPIC CONTRIBUTOR
Read Fastlane!
Read Unscripted!
Speedway Pass
Wanted to post a fun off-topic thread...
What are your favorite places near where you live where you tend to spend a lot of your free time? It can be anything: a beach, a restaurant, a desert, a local landmark, a mountain trail where you ride your bike, old town, your own backyard, etc. Just curious how and where Fastlaners spend their free time.
I'll start with two places:
1. A lake where I swim a few times a week in the summer.
Surrounded by the forest, it's the cleanest lake in the region. Thankfully it's not as popular as other lakes so when I head there in the morning, I'm often completely by myself. It's one of my favorite feelings in the world to be swimming in the middle of the lake in silence, with nothing but a quiet splash of water. The only drawback is that it's a 45-minute drive away from where I live so a quick 1-hour swimming session actually takes me 2.5-3 hours. I'm blessed to enjoy time freedom thanks to my Fastlane business so that's not that big of a problem, though.
2. A nearby forest.
I'm usually there a few times a week year round. It's only a 10-minute drive away from where I live so that's super convenient. I know the place so well it feels like my second home, having walked the trails hundreds, if not thousands of times. It's not really a huge or a remote forest but I'm still grateful for it as usually there's nobody there.
Looking forward to your pictures and captions!