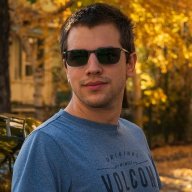 Go all in.
Read Fastlane!
Read Unscripted!
Speedway Pass
This thread is about my girlfriend's business and what I do in it since I jumped in to work with her.
I plan on notifying you guys in this thread when I leave my day job to concentrate fully on this. Before this happens, we will need to triple the business income.
What is it ?
The original offer: A blog on social media entrepreneurship that switched to become a social media agency, with 1-on-1 coaching for entrepreneurs and wantrepreneurs, free and paid ebooks, mockups, guides, editorial calendars, etc.
The numbers
(This is not net income)
$30,000 the first full year.
The second year is looking to be ~$20-25K, which is where I jump in to push the business to higher levels.
20 000 active members on her private Facebook group.
$3,000 coming from a yearly reccuring newsletter already (monthly newsletter, yearly payment).
Why am I making a difference ?
I'm not better than her to train and coach people. That's exactly why I'm there ! She's doing good on the production side, but she doesn't have enough time on her hands to manage other people's businesses along with her. Since she's still not making enough to pay someone else, my goal is to drive sales home and automate what can be automated... and then hire to give her more free time.
What has already happened
I started executing the day I registered on this forum (about 4 days ago?). Since then, I sat down with her to make a list of all the services we offer. We looked at her offers descriptions, worked on the website's copy and products descriptions.
Thanks to
@Andy Black
and
@Sean Marshall
resources scattered around the forums, I have built targetted landing pages, identified and analyzed search terms and buyers interests to update her perfect buyer's avatar.
We've completely updated the SEO of the website. I'm waiting to receive a letter from Google for the Google Business card setup.
She started writing operation manuals for her different services (as she's doing them). She also started rough drafts of the marketing guide for the potential people we will hire.
I have set up a complete redesign of her main products page, which will simplify the choice for the customers, along with a rebirth of her yearly paid newsletter: the last customer that paid for it was in September, she hasn't talked about it since then ! We are going to purchase the WooCommerce Subscriptions extension so we can bill people monthly more easily.
I will update this thread regularly. Feel free to ask me anything if you need more details, I feel like this post is slightly all over the place (we've changed a lot of things in the last few days).